News – Lord David Puttnam Lecture – 11th July 2011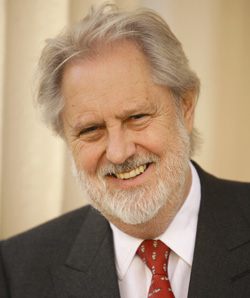 Lichfield Dash in Chariots of Fire Tribute
The film which inspired The Lichfield Dash, Oscar winning movie Chariots of Fire is 30 years old this year.
To tie in with the 30th Anniversary of the Lichfield Festival (of which The Dash has been a part since its inception in '98), Chariots of Fire producer Lord David Puttnam (pictured) will deliver the inaugural Lichfield Festival lecture in Lichfield Cathedral at 7pm on Monday July 11th. (Tickets £12).
As well as the Lord Puttnam link there will be a special outdoor screening of Chariots of Fire in the Chapter Gardens at 9.30pm on the same evening. (Tickets £6). Watch for our Chariots of Fire competition to win free tickets for this unique one off cinematic occasion.
KP Events Director Kevin Wilson, who founded The Dash in 1998 is proud to be involved:
The famous quadrangle scene in the film inspired me to ask the Cathedral authorities if we could stage a similar race round Cathedral close, they said yes and the dash is now part of Lichfield's rich folklore tradition.
Kevin hopes to present Lord Puttnam with a special memento of his visit to the city and a tribute to his work on this truly great British movie.