News – We Love Lichfield Fund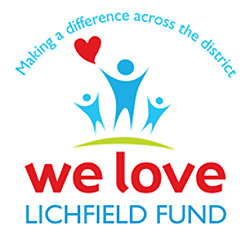 KP Events is proud to announce its support for the newly set up WE LOVE LICHFIELD FUND
KP Events will donate 50% of monies raised at this years Lichfield Dash event on Saturday July 16th.
You can make a donation now at www.thebiggive.org.
Formerly called the Lichfield Community Fund, their aim is to raise £1million to enable grants to be given to Lichfield's community and voluntary groups; the youth clubs, the elderly social groups, the amateur sports teams, the dance troupes, all the groups that do so much good for the city.
Every year hundreds of voluntary groups provide thousands of hours service to the Lichfield district. They help to keep the kids off the street, they provide social contact and enjoyment for isolated members of society, they teach children new skills, they tackle disadvantage that statutory bodies cannot.
All the money raised will be placed into a 'Permanent Endowment Fund'. The money will be invested according to Charity Commission guidelines and the interest and dividends will be used to provide grants to the city's voluntary and community groups. Using 5% as a guideline it means that each year, and every year, we will be able to give away grants to the district totalling £50,000 and because of the way the fund is invested, this amount should increase year on year – forever.
Everyone in the Lichfield district will benefit from this fund. Community and Voluntary groups and Charities in Lichfield help thousands every year and no one in the district is more than a mile away from one of these groups.
The We Love Lichfield Fund is backed by the Lichfield Mercury and Lichfield District Council and is supported by Simon Price, former Sheriff of Lichfield and Chief Executive of Arthur Price Ltd.
KP Events also donates monies to St. Giles Hospice and the Lichfield Round Table.