Event – The Florette Lichfield Dash – 30th June 2012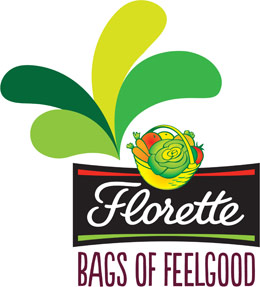 The provisional timetable for this year's Florette Lichfield Dash on Saturday June 30th has been announced:
All on-the-day entry fees go to the WeLoveLichfield Fund, our chosen beneficiary in 2012.
This event starts 6 years, 3 months, 18 days, 19 hours, 31 minutes, 55 seconds ago
Please note 'on the day' registrations for the Florette Lichfield Dash will take place in College Hall in Cathedral Close from 8.30am onwards. The Olympic Torch is due in The Close at 9.40am and The Dash support events are due to start at 10am so please get there early to register.
Please register online via our website – online entries will close at 12 midnight on Thursday June 28th. Crowds are expected to be large in The Close to witness the Olympic Torch procession, be there early! All youngsters taking part in races will receive a commemorative glass block and goodie bag.
THE FLORETTE DASH 2012 TIMETABLE
10.00am Junior Sprint Series (100m) sponsored by Savvy Marketing £2.50 per child per race (Age on the day)
10.05am 8 and under
10.10am 10 and under
10.15am 12 and under
10.20am 15 and under
10.30am Junior 400m Series (1 lap) sponsored by Waitrose Lichfield £2.50 per child per race (Age on the day)
10.35am 8 and under
10.40am 10 and under
10.45am 12 and under
10.50am 15 and under
11.00am The Chariots of Fire Tribute to the Olympics Dash Entry – invitation only sponsored by Lichfield and Tamworth Chamber of Commerce
11.05am Man v Bike sponsored by CTC Physiotherapy
11.10am The Lichfield Bin Dash (with LDC Refuse Collection Teams)
11.15am The Colliers Jaguar Invitation Mile
11.25am Junior Relays sponsored by McDonalds
11.30am Fun Relays – sponsored by Dains Accountancy for local businesses – £20 per team of up to 4 x 1 lap each
11.35am Club Relays – sponsored by Lichfield Health and Fitness Club – For more serious runners teams £10 per team of up to 4 x 1 lap each
11.55am The Florette Lichfield Dash Athletes Parade
11.59am The Florette Lichfield Dash (athletes are invitation only)

OLYMPIC TORCH TIMINGS
The Florette Lichfield Dash 2012 coincides with the morning when the Olympic Torch arrives in the city and big crowds are expected to line the city's streets to welcome the Torch on Saturday June 30th.
The torch is expected in Cathedral Close at 9.20am approx preceded by the sponsor's convoy, so people wanting to view the Torch in the Close are advised to get there early, when the Torch has left the close
The Dash programme will commence at 10am and there will be lots of activity to entertain the crowds – including Olympic tribute street dancing by the Elite School of Performing Arts, Tennis Freestyle demonstrations and participation, sponsored bikeathon courtesy of Lichfield Health and Fitness Club, local entertainer Andy Mellor will be on hand and much more besides.
Watch this website and local media for developments
This entry was posted by Alexander on May 6, 2012 at 8:30 am, and is filed under Past Events. Follow any responses to this post through RSS 2.0.Both comments and pings are currently closed.