Event – Xtreme Challenge – 3rd Feb 2013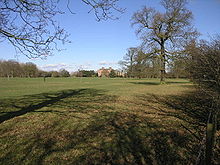 The Xtreme Challenge 2013
In association with Lichfield Health and Fitness Club
Start time is 10.30am on Sunday 3rd Feb 2013. The venue is Catton Hall Estate once again and this 10k Xtreme Challenge is a different level of cross country running with natural obstacles, man made obstacles, water features, beautiful views of the local countryside. Expect the Unexpected!
Catton Hall is a private country house with acres of parkland along the River Trent, a perfect location for large outdoor events, caravan rallies, equestrian events, mountain bike rallies as well as corporate hospitality, team building days, and product launches.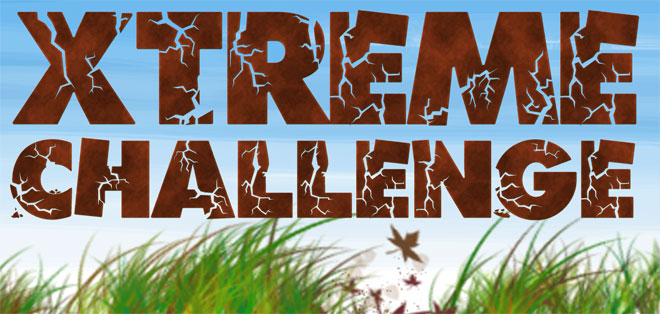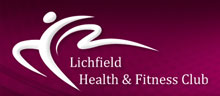 TRAINING TIPS FOR FIRST TIME RUNNERS
In attempt to make this year's event better than ever we will be giving weekly tips on how to prepare for it. The main thing is to not stress as there is plenty of time to get yourself fit and remember this is a fun event not a marathon! As we have the Christmas period coming up there should be a chance to get out in the cold weather so you are ready for all possibilities and this is a good chance to start yourself on a fitness regime that you can carry on beyond the challenge. Over the coming weeks I will be giving you advice ranging from how to train, what to expect, what to eat and what to wear.
First thing we need to do for the challenge is to think about which kinds of fitness will be needed to complete it. The challenge is two laps of a 5km course, so to be able to complete it you will need some cardiovascular endurance, whether running or walking you will need to make sure you can complete 10km. Why not try going for a couple of runs each week, making one of them a distance run which you can increase each week and the other a timed run to see how far you can push yourself. If possible try to go running outside and use as many different terrains as possible as well as making sure that you run in different weather conditions to prepare for any eventuality.
The course this year will consist of 34 obstacles over a 5km course that you will do twice. The obstacles will include horse fences, steep banks, water, hay bails, cargo nets and much more. To help you deal with this we will put together a quick gym circuit to build some full body strength.
Exercise 1- Squat
Exercise 2- Walking Lunge
Exercise 3- Pull up/ Lat Pulldown
Exercise 4- Chest Press
Exercise 5- Hamstring Curl
Exercise 6- Plank
Exercise 7- Side Plank
Each exercise will be done for 3 sets of 10-12 repetitions. Make sure you find a gym instructor to help you with the technique and choosing the right weight. Next week we will look at a circuit to do at home or outdoors.
…………..
If you aren't able to get to a gym, we have devised a little programme for you to do outside. You will need no kit for this and it shouldn't take much time.
Bodyweight Squat– This exercise will target your quadriceps, but will also activate all other muscles in the leg such as the calves, glutes and hamstrings. (12 reps)
Mountain Climber- A great stability exercise that will use your entire core including abs, obliques and lower back, this also acts as a cardiovascular exercise. (45 seconds- 1 minute)
Push Up- Another exercise that will target your core but is also great for your chest, shoulders and triceps. (12 reps)
Step Ups- Another great leg exercise, focus on using the front foot to push up on to the step. (12 reps on each leg)
Burpees- This is a full body exercise that will act as more cardio and will use most of the muscles we have used in the previous exercises. (45 seconds – 1 minute)
Hill Sprint- A great way to finish with a high intensity exercise, do this over a 30m distance 3-4 times jogging back down each time.
You should aim to do the circuit 2-3 times with a break of 1-2 minutes in between.
…………..
18th Jan update – OK so we're only a couple of weeks away from the Xtreme Challenge now so its time to start thinking about what to wear. As you may have noticed last year there was quite a lot of snow which made the race a little more difficult and with the weather we are having at the moment its best to prepare for all eventualities.
What we do know is that you are going to get wet and you are going to get muddy… so we need to make sure that you wear something that isn't going to be heavy or cold or restrictive.
One of the best options here is to wear some a base layer underneath a comfortable pair of shorts and light t-shirt. Skins are one of the best options for this as they do a great range of compression wear, including shorts, leggings, vests, long and short sleeve tops or different length suits. As well as keeping you warm they will also help in your post race recovery to limit the aches and pains the next day.
One of the most important things to consider now is what footwear you will need on the day, obviously an old pair of pumps will not suffice. So what should you look for?
Well we need to consider that it will be on differing terrains (that will take their toll), that there are lots of obstacles, and of course there's the water. So you will need something that will give you freedom of movement and isn't likely to make you feel incredibly heavy footed after getting out of the water so something light would be preferable. There are a great range of trail running shoes available that should fit most people or if you are in to the more minimalist shoe its worth looking at barefoot brands such as vibram five-fingers. Whatever your needs are make sure that you try out your footwear in advance as 5km is far to run feeling uncomfortable.
Good luck and enjoy your training!
Adam McDermott
Personal Trainer, Lichfield Health and Fitness Club
…………………..
LOCAL DIRECTIONS
Leave the A38 at the Alrewas Junction and take the A513 towards TAMWORTH. Follow this road for 1 mile to the Railway Bridge. Turn left IMMEDIATELY after this Railway Bridge. Catton Hall is 1.5 miles along this road on the left, shortly after the Lodge House and 'South Derbyshire' sign.
| | |
| --- | --- |
| DATE | 3rd February 2013 |
| START TIME | 10.30am |
| VENUE | Catton Hall Estate, Derbyshire. |
| 2012 ENTRY | Enter NOW |
| ENTRY FEE | £16/£14 |
| CHEQUES | K.P. EVENTS |
| ENTRY LIMIT | N/A |
| INSURANCE | full Public Liability |
| MEDALS | To all finishers |
| TROPHIES | To first 3 men, first 3 ladies. |
| SPONSORS | T.B.A |
This entry was posted by Alexander on January 7, 2013 at 7:12 pm, and is filed under Past Events. Follow any responses to this post through RSS 2.0.Both comments and pings are currently closed.