Event – The Lichfield Half-Marathon – 4th May 2014

The Lichfield Half-Marathon 2014
In association with VIRGIN ACTIVE
Click the MORE button – for further information and a route map.
PRE-ENTRY NOW CLOSED
Update 29th April 2014. Pre-entry is no longer available for this event. But there are a limited number of entries available on the morning of the Half Marathon. "On the day" entries are £30 cash on the day. Please go to the registration tent (at the start line at King Edwards) at 9am (on the 4th) to see if we have any spaces left, first come first served, come ready to run just in case you can get a place. Please don't telephone or email us at that time, we will be very busy.
If you didn't get your race number in the post, go to the registration tent on the day between 9 and 10am to collect.
START TIME: 10.30am Sunday the 4th May 2014
STARTS AT: King Edward VI School, Upper St. John Street, Lichfield, Staffordshire
FINISHES AT: Stowe Fields. Lichfield
ENTRY FEE (prior to 29th April 2014): £22 Affiliated/Club Runner/ £24 Non Affiliated Club Runner
INSURANCE: Full Public Liability
GOODIE BAGS: for all finishers
TROPHIES to first 3 men and first 3 women
The Virgin Active Mini Marathon – NEW FOR 2014
Sunday May 4th. 11am Stowe Field. A 1.3k mini marathon event for junior runners, starting adjacent to the finish of the Lichfield Half Marathon on Stowe Field. The course follows the circuit around Stowe Pool, a beautiful scenic route aimed at 2 age groups – primary (6-11) and secondary (11-15), with one race featuring both age groups. The cost is £5.00 and each runner will receive a commemorative memento.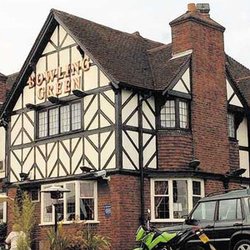 PRE HALF MARATHON PASTA PARTY
The Bowling Green Inn in Lichfield, part of the Ember Inn group, is really getting involved with the staging of the Lichfield Half Marathon. General manager Mo Zaami is hosting a pre-half marathon Pasta Party on Saturday May 3rd from 7.30pm, tickets are only £5 and everyone is invited. As well as the Pasta Party there's a free entry 80s theme party on the same night in the main area of the Inn.
Mo sees the events as a way of supporting KP Events in bringing people to the city; "The Bowling Green is delighted to be working with KP Events in promoting the Lichfield Half Marathon as an event that welcomes people to the city on a May Bank Holiday weekend. We are committed to making people welcome, be they local or from outside Lichfield."
All Lichfield Marathon runners will receive a 20% discount voucher for use in The Bowling Green which can be used up to 2 weeks post event.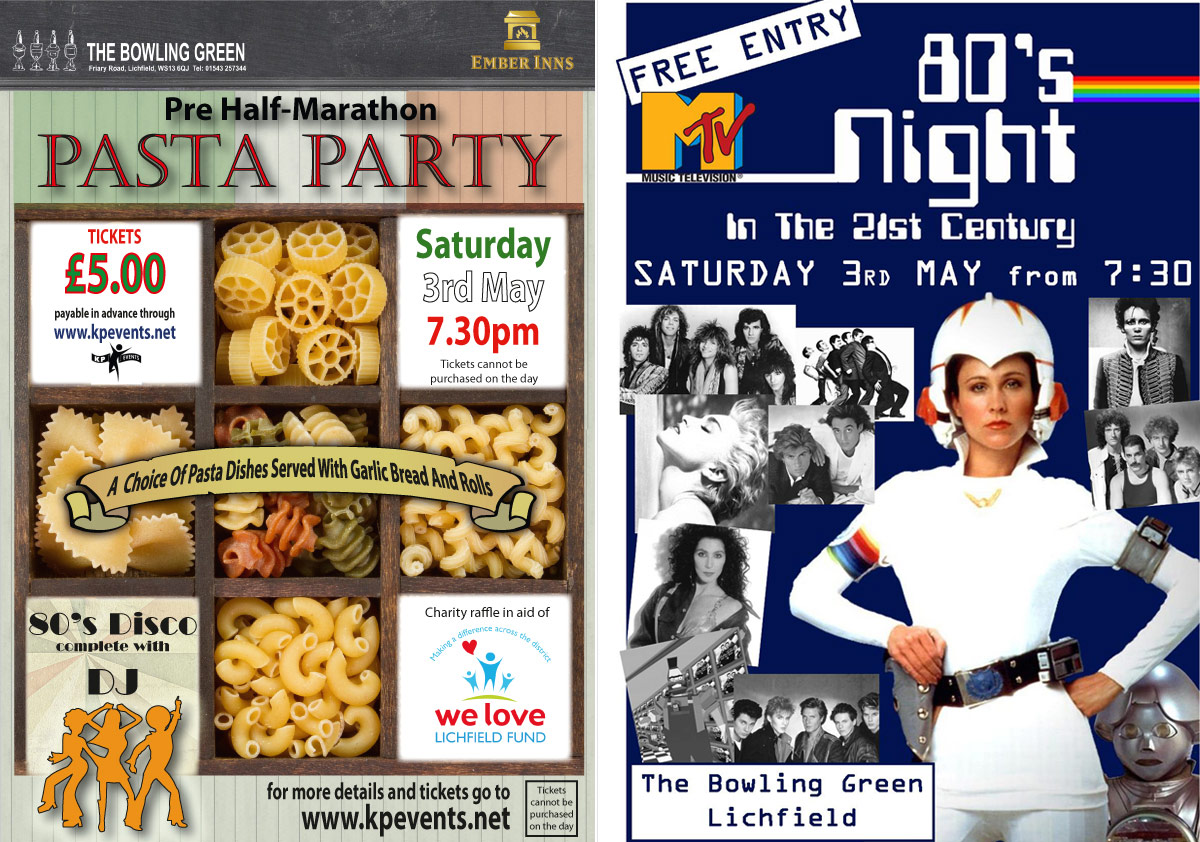 The Half Marathon
The start area for the Lichfield Half Marathon is King Edwards VI School in Lichfield Staffordshire, this is located on Upper St. John Street, Lichfield, Staffordshire. Post Code for sat nav is WS14 9EE.
There will be plenty of parking at the venue, and signposts will be up. Please use these car parks and do not park on the local streets. Please arrive in good time and "ready to run" as changing is limited and we cannot provide shower facilities for the numbers involved.
Prizes will be awarded as soon as possible after the races. Trophies to first 3 men and first 3 women runners. Results will be published on the day or soon afterwards. Please note we will be using timing chips, so we can give accurate results. This chip is attached to the back of a runners race number.
See map below for the route. Please note: the half marathon will start with a rolling road block for the first 2 miles, at the back will be a sweeper vehicle, if runners fall behind this vehicle they'll be expected to run on pavements where possible.
There is a train track crossing on the Half Marathon route and we are working with Network Rail to best manage this crossing on the day. In the unlikely event that trains need to be diverted through this crossing we have a team of timekeepers in place to manage that situation similar to how it is managed at the Leicester Marathon every year.
The finish line for the Half Marathon is situated on Stowe Fields off Stowe Rd near the city centre, Lichfield WS13 6AQ Staffordshire, West Midlands. This is only just over a mile walk from the start, and where cars are parked. There is a free return coach service from Stowe Field back to King Edwards School.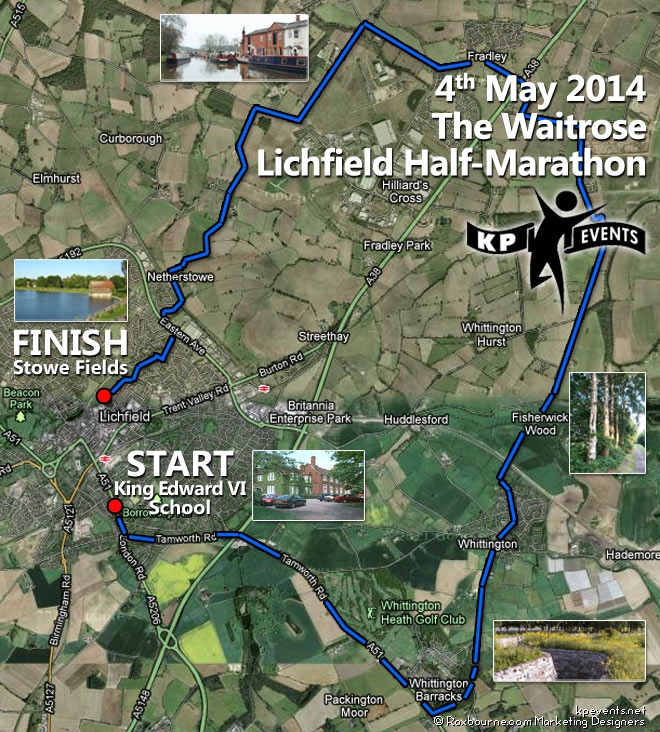 GOING FOR A BURTON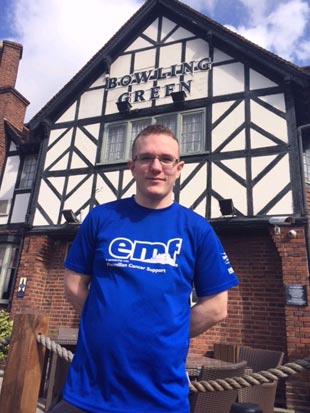 Tom Burton Assistant Manager (pictured) at The Bowling Green Inn in Lichfield is gearing up for his tilt in the Lichfield Half Marathon on Sunday May 4th.
Tom has taken part before but this time with The Bowling Green actively involved in staging the pre-event Pasta Party on the evening of Saturday May 3rd as well as being involved in working with the We Love Lichfield Fund, half marathon organisers KP Events charity of choice in 2014, Tom hopes to be involved much more than in previous years.
Kevin Wilson of KP Events is keen to champion Tom's involvement; "Tom is one of a number of staff at The Bowling Green who really do like to immerse themselves in good causes and his participation in the Half Marathon will prove a focus for staff and customers alike I'm sure"
This entry was posted by Alexander on April 29, 2014 at 4:22 pm, and is filed under Past Events. Follow any responses to this post through RSS 2.0.Both comments and pings are currently closed.