Event – The Xtreme Challenge – 9th Feb 2014

The Xtreme Challenge – Sunday 9th Feb 2014 10.30am – Catton Hall, Staffordshire
Despite all the rain in last few weeks we're up and running ( wading?) for the Xtreme Challenge. Car parking will be difficult and we ask all runners and friends to follow our Marshalls' instructions carefully as we have limited areas to park, other than that ENJOY!!!!!!!
In association with Lichfield Health and Fitness Club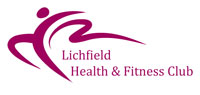 Voted in top 4 adventure races by Runners World in 2012.
Entry fee £20 affiliated £22 non-affiliated
We fear nothing and no-one in our quest to make the Xtreme Challenge 2014 the muddiest, dirtiest, hilliest, most slippery, most tiring, most 'encouraging' Army trainers round the route, most smoke, most electricity and possible snowiest Adventure race of 2014!!
The venue is Catton Hall Estate once again and this 10k Xtreme Challenge is a different level of cross country running with natural obstacles, man made obstacles, water features, electric fences, smoke bombs, cargo netting and all with beautiful views of the local countryside.
The nature of the venue guarantees tons of mud so be prepared!! We'll have refreshments including warm drinks but absolutely NO CHANGING and NO SHOWERS!! The clue to our event is in the title XTREME CHALLENGE, not for mamby-pambies folks!! Expect the Unexpected! Catton Hall is a private country house with acres of parkland along the River Trent, a perfect location for large outdoor events, music festivals, caravan rallies, equestrian events, mountain bike rallies as well as corporate hospitality, team building days, and product launches.
Training Tips:
Our friends at Lichfield Health and Fitness Club will once again enter a team of young fit athletic instructors hell bent on winning friends and influencing people. Instructor Adam McDermott headed the team up in 2012 and he'll be putting forward training tips in next few weeks to get guys and gals ready for the big day:
Video – The Xtreme Feb 2012
Video – The Xtreme Feb 2013
This entry was posted by Alexander on January 12, 2014 at 11:00 am, and is filed under Past Events. Follow any responses to this post through RSS 2.0.Both comments and pings are currently closed.