Event – The Xtreme Challenge – 8th Feb 2015
The Xtreme Challenge – Sunday 8th Feb 2015 10.30am – Catton Hall, Staffordshire
Sponsored by Lichfield Health and Fitness Club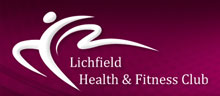 Voted in top 4 adventure races by Runners World in 2012.
We fear nothing and no-one in our quest to make the Xtreme Challenge 2015 the muddiest, dirtiest, hilliest, most slippery, most tiring, most smoke, most electricity and possible snowiest Adventure Race of 2015!!
The venue is Catton Hall Estate once again and this 10k Xtreme Challenge is a different level of cross country running with natural obstacles, man made obstacles, water features, electric fences, smoke bombs, cargo netting and all with beautiful views of the local countryside.
Catton Hall is a private country house with acres of parkland along the River Trent, a perfect location for large outdoor events, music festivals, caravan rallies, equestrian events, mountain bike rallies as well as corporate hospitality, team building days, and product launches.
ENTRY FEES: £23 affiliated, £25 non-affiliated.
XTREME PRIZE DRAW – for 3 Months Gym Membership
Our friends and event sponsors from the Lichfield Health and Fitness Club have a nice New Year prize possibility for all the entrants in the Xtreme Challenge. Every person entered for the race will be entered into a prize draw on the day after with a first prize of 3 months membership FREE at the Lichfield Health and Fitness Club the with 3 runners up prizes of 1 month free membership. You can view their facilities at LichfieldHealthandFitnessClub.co.uk but the friendly team of personal trainers will be battling it out at the Xtreme Challenge so say hello and get to know Adam and his team.
Video – The Xtreme Feb 2012
Video – The Xtreme Feb 2013
TRAINING TIPS
Adam McDermott a Personal Trainer at sponsors Lichfield Health and Fitness Club and Xtreme Challenge veteran has a few tips to pass on:
It's come around to that time again where the New Year has rolled in and the Xtreme challenge is in sight. This years race is on the 8th February so that gives us just over 5 weeks to prepare for what is bound to be the toughest challenge yet. So first things first what should you expect? Well depending on the weather literally anything from a frozen snow covered ground one year to wet and extremely muddy the next we have seen everything. What we can guarantee is you will do a 10k circuit, there will be a multitude of obstacles for you to deal with, you will get wet and it will be dirty. So my first tip is to get outside and get running, hills and fields will be your friend from now on so get stuck in to it.

This race will be across some rather awkward terrain and if you're not used to running in muddy fields it may come as a bit of a surprise. The first thing you will notice is that this kind of running is quite different to road running but it can also be a lot more fun, a good idea is to find yourself somewhere with various different types of terrain and some hills as it will all come in handy. Remember the first few times you go running to look down as there are a lot more obstacles and tripping over a tree branch isn't an ideal way to end a run. Hills, uneven ground, obstacles and water will all be involved in the race (the water being one if the most fun parts) so getting used to dealing with these will be imperative, although I wouldn't recommend jumping in any ponds just yet. Most of all have fun getting out in the mud and get stuck in!!

Update 28th Jan 2015

We're just over a week away form the race now and you should be pretty prepared. One thing that is very important is equipment, with the weather forecast predicting that it's likely to be pretty cold and there's a good chance we will see some rain or snow. This means that you will need to wrap up warm, as in previous years I will be taking advantage of some SKINS to do this, not only can you get some great clothes that are comfortable and light they will also keep you warm throughout which is a necessity at the start of February. You will also need some good trainers as it gets incredibly muddy on some parts of the course and something that gives you grip and is good on various different terrains will be more than helpful. Trail running shoes will be perfect for this, if you scroll down the side of this page you will see a few stockists that can help you get the right fit. My last tip is to make sure you don't wear too many layers, dragging yourself out of the water with lots of clothes becomes increasingly difficult the closer you get to the end. Most importantly have fun!!
READ MORE: Training Tips for the 10k Xtreme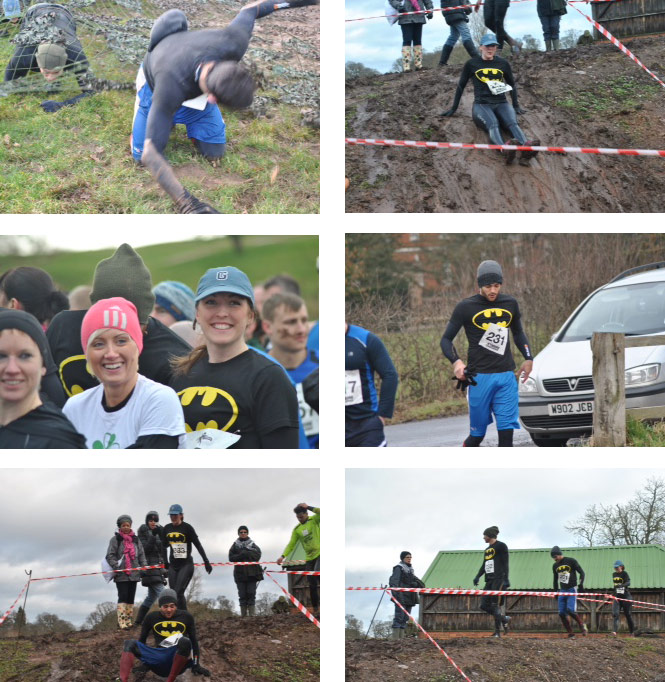 The Lichfield Health and Fitness Club Team at Xtreme Challenge 2014
This entry was posted by Alexander on December 9, 2014 at 3:28 pm, and is filed under Past Events. Follow any responses to this post through RSS 2.0.Both comments and pings are currently closed.