Alexander
Hi, I created, built and "run" the KP Events website! OK, sorry, that's the worst pun ever. If you would like a great-looking high-impact website built or have a website that really needs an overhaul - check out our website and call us for a no-obligation chat. Our company is called Roxbourne Design and Marketing and we're based in Lichfield.
Tel: 01543-415423
Skype: roxbourne
Email: alex@roxbourne.com
Web: www.Roxbourne.com
Testimonials: Click here
Portfolio: Click here
Posts by Alexander

A CHRISTMAS MESSAGE FROM OUR FRIENDS AT BAVARIA BEERS IN BURTON ON TRENT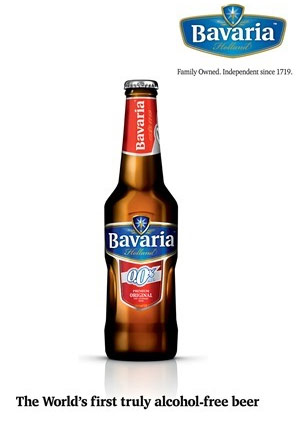 This Christmas reach for Bavaria – the drink, not the marathon.
You might be forgiven for forgetting about your running for a few days as the festive cheers kicks in, but thanks to Dutch brewer Bavaria, you can get into the party spirit this Christmas, without worrying about your fitness.
Bavaria, well known across Europe as a leading brewer of Premium lager, also has a great reputation for brewing a range of fine tasting alcohol-free beers, including Original 0.0%, Wheat, Lemon and fruity Rose varieties.
In fact the Original 0.0% will feature heavily in the brewer's 'Personal Best' campaign, due to kick off early next year, with support for running and cycling events, including sponsorship, free beer samples and prizes – keep your eyes peeled for more details.
The alcohol-free beer, which looks, smells and more importantly tastes like a premium lager is much-loved by drivers everywhere for obvious reasons, but is gaining popularity amongst athletes for its recovery properties.
Each bottle of Original 0.0% contains only 83 calories, but Bavaria recently discovered the isotonic properties of alcohol-free beers are appreciated by runners looking to recover, rehydrate, re-energize, refresh and relax – perfect for runners at Christmas.
Bavaria is hoping to spread the message amongst the UK's runners and cyclists that you can enjoy an alternative recovery product that not only does the job perfectly, but makes you look cool and a bit of a maverick compared to those slurping the traditional sports drinks.
Have a great Christmas and reach for Bavaria when you're out enjoying yourself for a little alcohol-free festive fun.
Alexander's RSS Feed