News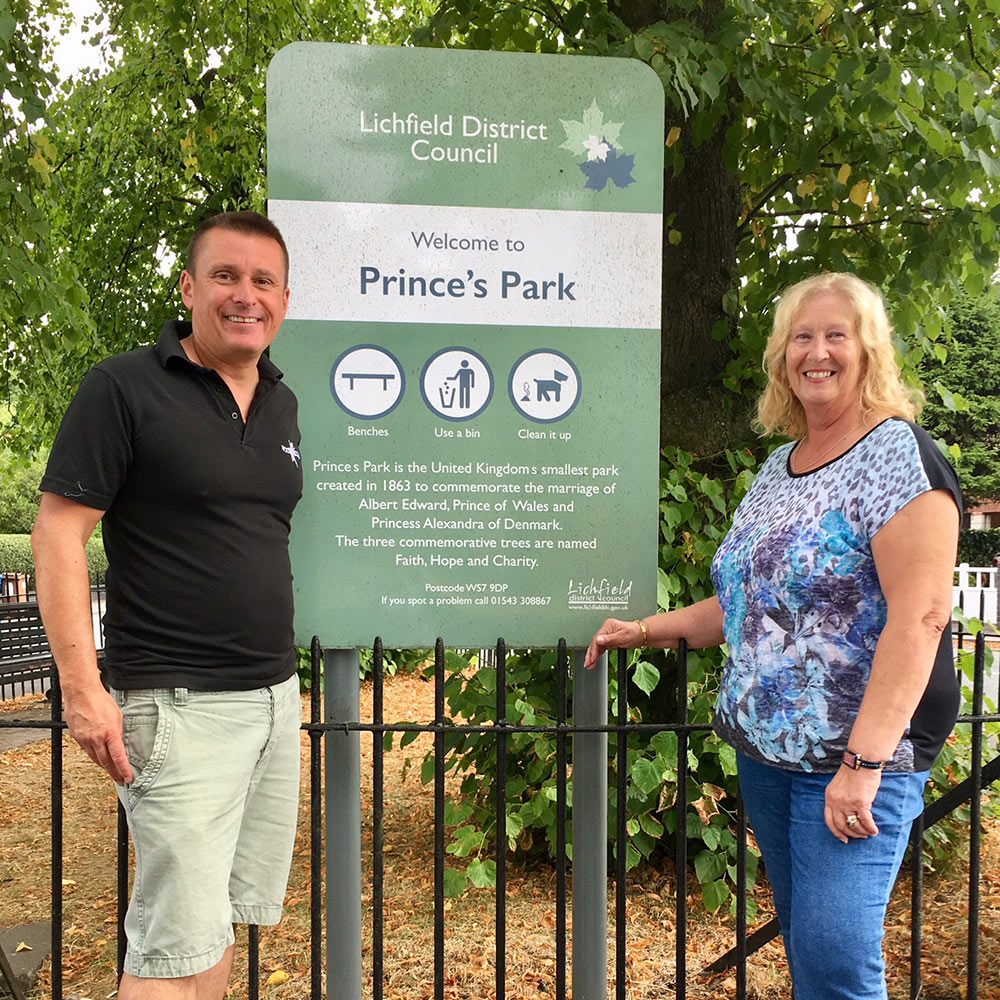 Paul Griffin of organisers KP Events and Cllr Heather Tranter Deputy Leader of Burntwood Town Council visit Princes Park in Burntwood to prepare the smallest park in the U.K. for the forthcoming Worlds Shortest Fun Run (WSFR) at the venue on Sunday September 9th 12.30pm start.
Last held in 2016 the WSFR will once again attempt to set a world record with Guinness Book of Records and Paul of KP Events is once again to attract hundreds of local families, friends, pets and people of all ages to turn up and have a go at the 55 steps distance for the Council's Charity of choice for 2018.
"In 2016 youngest runner was 3 months; oldest 93 years young. Elvis turned up, the Stig was there, lots of princesses and fairies with cricketers and dancers, dressed up pooches and too many fancy dress costumes to count!! It really is a bunch of fun with medals for all to commemorate the day."
Staff from David Lloyd Fitness and Racquets Club in Lichfield will be to entertain the runners and spectators alike.