Archive for
June, 2011

The Alpha Sports Sutton Park 10k drew a field of 200 on a blisteringly hot summer's day.  We heeded the forecast and rerouted the course slightly on the Saturday before to ensure more of the course was in the shade and less hills were encountered.
The race was won by Peter Middleton in 35.55, followed by Brian Maynard in 36.66 and in third place Andrew Hunt 39.15. First female home was Phillippa Morris in 43.41 – which also secured her 20th place overall, in second was Emma Lines in 47.06 and Emma Tod 3rd female in 47.15. Here are the full results: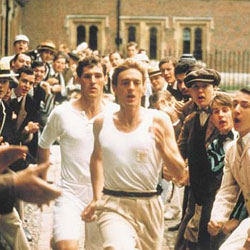 The Salts Techstep 13th Annual Lichfield Dash is set for Saturday July 16th and the programme of events starting at 10am is being finalized.
The man v bike rematch has already been agreed with once again a top class speed merchant athlete taking on a top class speed merchant cyclist around Cathedral Close. The ever popular junior races will once again be staged with 400m, 100m and relay races taking the main focus, the reintroduction of the Elite Mile will see senior club athletes compete head to head followed by corporate and senior relays.

Help raise money for the Birmingham Children's Hospital
Take part in the 2011 BII charity fun run – 10k, 5k or 2k, in July, in Sutton Park.
KP Events is working with the Birmingham Insurance Institute Young Members Committee to help them establish this annual event as a key fund raiser for a very good local cause.
Register online here and select Birmingham Insurance Institute in the drop down menu and then select either 10k, 5k or 2k childrens walk in the race drop down menu.
Closing date for entries is 10th July 2011.