Archive for
September, 2011


The Burton YMCA Santa Dash/Family Fun Run – Burton-On-Trent – Sunday 11th Dec 2011

. You can enter this event now.
ENTRY – Enter via our website
ENTRY FEE: Adult £10.50, Children 12 or younger £7.50, £22.50 for family with one child, £25 for family with 2 children
START: outside St. Modwen's Church, Market Square Burton on Trent at 10:30. Please all arrive ready to run by 10.30 am and dressed as Santa!
WHERE: a gentle stroll/dash around the Washlands
MEDALS: To all finishers, plus plum pudding!
FUND RAISING: Should you wish to help raise funds for the Burton YMCA – here is the sponsor form to download and use.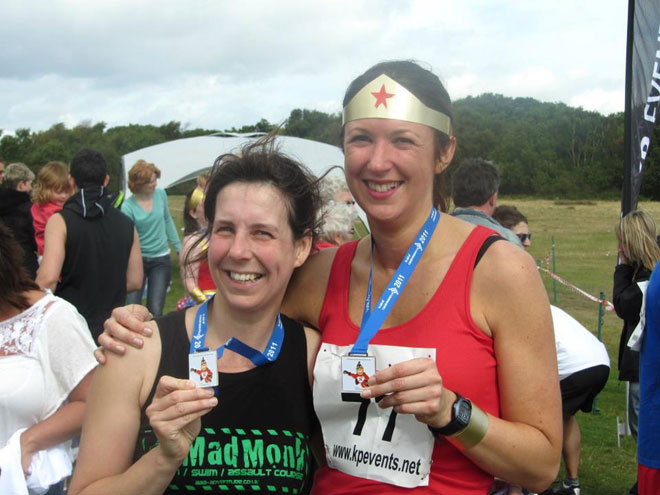 This joint event with Cancer Research WEST MIDLANDS was a new event designed to appeal to men in a similar vein to the very successful RACE FOR LIFE womens' events.
Participants dressed as a Superhero of their choice and had to take on some interesting challenges around the specially designed 9k route of Sutton Park, including wetting stations, cargo nets, steep inclines, woody trails and then run through foam at the finish line.
Well done to all the the runners, fund raisers and everyone else who helped to organise this successful fun run. Over 200 Batmen, Spidermen, Buzz Lightyears, Invincibles, Wonder Women and others braved the windy conditions to raise thousands of pounds for such a good cause.