Archive for
December, 2011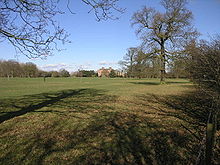 The Xtreme Challenge 2012
Start time is 10.30am on Sunday 5th Feb 2012. The venue is Catton Hall Estate once again and this 10k Xtreme Challenge is a different level of cross country running with natural obstacles, man made obstacles, water features, beautiful views of the local countryside. Expect the Unexpected! You can enter this event now.
Catton Hall is a private country house with acres of parkland along the River Trent, a perfect location for large outdoor events, caravan rallies, equestrian events, mountain bike rallies as well as corporate hospitality, team building days, and product launches.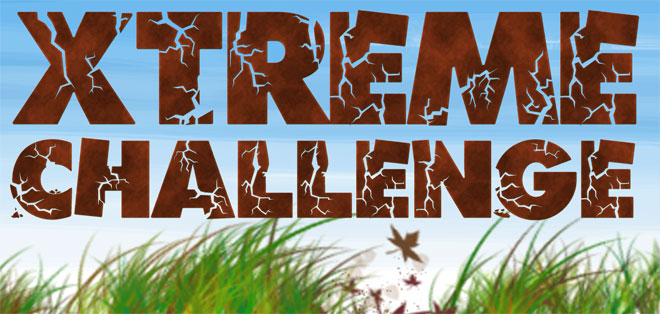 SANTAS STORM STOWE FIELD IN FESTIVE FUN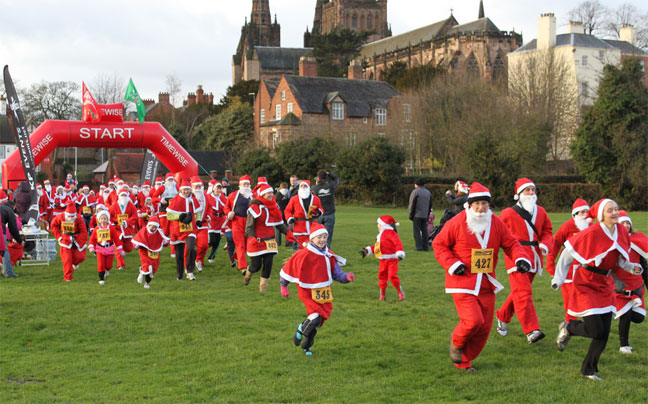 Scores of Santas turned Stowe Field Lichfield into Lapland last Sunday morning (18th Dec) as the Festive season arrived with a bang. Many Santas of all ages, as well as dogs dressed as Santa's little helpers and pushchairs turned into mini sleighs made the scene on Stowe Field a magical sight. Kevin Wilson of KP Events was pleased with the turn out:
"We had snow last year which was fantastic but it was cold this year with a sleety shower early on; so it felt like Christmas at least and the atmosphere was brilliant. A real Father Christmas made a welcome appearance to keep the crowds happy and the festive warm up by the staff at sponsors Lichfield Health and Fitness Club was a great start to the event too."
Photos of the event can be viewed here and purchased from us for £3.50 each, payments via paypal, simply email payments@kpevents.net with the image reference number you want to purchase, name and telephone – and we'll make the original available for you.