Archive for
January, 2013


Well the new year has started positively for the team at KP Events!! There we were reading the February edition of the prestigious and UK's number 1 running magazine Runners World when we found their "Review of Races in 2012" and what did we find ??? 4th in Top 5 of top adventure style races was our Xtreme Challenge at Catton Hall (this year on February 3rd) for which our friends at RW wrote;  "If the usual hazards of muddy tunnels, steep slopes, walls of hay bales and teeth chatteringly cold water pits weren't punishing enough last year runners had to plough through the snow too."
We can't promise snow again in 2013 but we can say it will be the most Xtreme Challenge we've ever organised!!
And then in the category for the Top 10 races with PB Potential our Tamworth 10k finished, wait for it, only NUMBER 1!!!  Our friends at RW said; "The flattish ground below the Grade 1 listed Tamworth Castle provided the starting and finishing lines for the 400 runners who hoped to battle their way to a PB last year. The canalside section in Fazeley was where many kicked on with this aim in mind during this fledgling event."
Wow!! Thank you Runners World and thank you guys for helping us achieve these accolades!! We feel a little bit chuffed!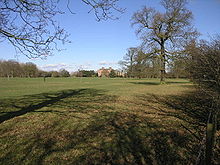 The Xtreme Challenge 2013
In association with Lichfield Health and Fitness Club
Start time is 10.30am on Sunday 3rd Feb 2013. The venue is Catton Hall Estate once again and this 10k Xtreme Challenge is a different level of cross country running with natural obstacles, man made obstacles, water features, beautiful views of the local countryside. Expect the Unexpected!
Catton Hall is a private country house with acres of parkland along the River Trent, a perfect location for large outdoor events, caravan rallies, equestrian events, mountain bike rallies as well as corporate hospitality, team building days, and product launches.
(more…)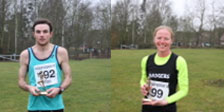 2 Bournville Harriers triumphed at the CTC PHYSIOTHERAPY KINGSBURY WATER PARK 10K on Sunday 6th Jan with Sam Chatwin (pictured) taking the prize in the very wet and muddy conditions in a creditable time of 39:07 secs ahead of his team mate Bradlee Todd who was second home in 39:45.
First female home was Nivette Mullan in 44:17 (pictured) followed home by Ute Baird who was second female home in 44:39. Kevin Wilson of KP Events paid tribute to all the runners who turned up and took part round such a challenging course; "Conditions underfoot were just dreadful today, we had kept runners aware of the conditions through the website regularly so everyone came prepared for mud, sweat and more mud, but people were very resilient and vast majority had a good run and left happy to have got their first run in 2013 out of the way!!"

VIEW and PURCHASE PHOTOS: Kingsbury Water Park 10k Jan 2013. Follow the link, locate images that interest you and purchase prints online. As well as ordering prints you can turn them into a wide variety of memorabilia including, postcards, mugs, mouse mats, canvas prints, coasters, iPhone cases and a whole lot more.
Here are the full set of results from today's (January 6th) CTC PHYSIOTHERAPY KINGSBURY WATER PARK 10k: