Archive for
May, 2013

Our World Record attempt to set a world's shortest fun run record on May 6th 2013 around the UK's Smallest Park Princes Park in Burntwood, has officially not been recognised by Guinness Book of World Records. Why? Not a category they want a world record in apparently, boo hiss! So to all you 400+ folks who helped us in the fun event, we say, WE'LL BE BACK!!!! Yes we'll be back Monday May 4th 2014 to stage another World Record attempt!! In what category?? We'll think of something!!!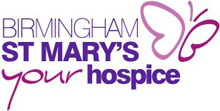 KP Events is delighted to announce we're helping organise the Moonlight Memories Walk for Birmingham St Mary's Hospice.
The eight-mile walk takes place on Saturday, 13 July, 2013 at 10pm, starting and finishing at Edgbaston High School, passing the Hospice in Raddlebarn Rd in Selly Oak along the way.
After five successful years, their annual Starlight Stroll event is being given an exciting new look with our help and support. Due to popular demand the event is opening up to both men and women, and people taking part are being asked to do it in the memory of a loved one. It will be a fantastic way to celebrate the life of someone special to you this summer.
The re-named Moonlight Memories Walk gives families and friends the opportunity to come together, whilst raising vital funds in support of the necessary work that Birmingham St Mary's Hospice does in caring for our nearest and dearest when they need it.
Join in the chatter about Moonlight Memories on Facebook and Twitter. Sign up online today at www.birminghamhospice.org.uk and follow the links, this event is not available to register through our Regevent facility.
If you need further information please contact Alice Higgins alice.higgins@bmsh.org.uk. We're looking forward to you joining us for this night to remember.



The Virgin Active World's Shortest Fun Run World Record Attempt held today (Monday May 6th) around the UK's smallest park – Princes Park in Burntwood, attracted close to 400 people to take part and complete the 55 strides around the circumference in times as quickly as 7 seconds and as slow as 56 seconds, all in aid of The We Love Lichfield Fund.
The one-off event created a lot of interest from a wide audience of people as Kevin Wilson of organisers KP Events explains:

"This idea came out of a notion that where could we stage a fun run that everyone, irrespective age, ability or standard, could take part in; and the idea to run it around the UK's smallest park was born. We have engaged with our new friends in Portland Oregon, home of the World's smallest park, Mill Ends Park in Portland, which we call a flowerpot but they insist, as Guinness World Records recognise it – as a park, therefore it is a park. The transatlantic banter has been hugely entertaining.

We now have the job of convincing Guinness World Records that we have set a new record and 400 people, from age 3 months to 93, from pushchair bound to wheelchair bound, from doctor to teacher to secretary to waiter to long distance lorry driver to nanny to pet poodle – have had a bunch of fun setting it!
The weather was perfect, Christ Church next door to the Park threw open its doors to provide refreshments for the crowd and spectators clapped, chanted, whooped and sang to create a fantastic atmosphere, even encouraging 3 tortoises from a house opposite the park to have their own mini fun run!!
News from Guinness will come in a few weeks; they may or may not recognise the World's shortest fun run at Princes Park, but much fun was had in the attempt and a good amount of money raised for a good cause.

Use the links below to locate the photos that interest you and purchase prints online. You can also order a wide variety of memorabilia including, postcards, mugs, mouse mats, canvas prints, coasters, iPhone cases and more.
IN THE NEWS
DAILY MAIL ARTICLE (GOOD PHOTOS TOO)