Archive for
November, 2013

BYRNE BLASTS TO KINGSBURY VICTORY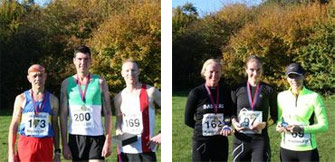 Sean Byrne followed up his recent win in the Tamworth 10k with a repeat result at the Kingsbury Water Park 10k. Byrne found himself out in front early on a bright windy morning with heavy conditions underfoot which steadily worsened as the 200+ field ran their way round the mainly cross country 2 lap course. Byrne came home in a very creditable 32:46 with fellow Tamworthian Phil Clamp coming second in 34:27 and Tom Smith a valiant 3rd in 34:41. The leading female athlete home was Rina Kuuseloin 39:03 with Nivette Mullen second in 44:35 and Helene McLeish third in 46:05.

Use the links below to locate the photos that interest you and purchase prints online. You can also order a wide variety of memorabilia including, postcards, mugs, mouse mats, canvas prints, coasters, iPhone cases and more.
Click 'MORE' for the Results Table: (more…)

IN THE SPIRIT WITH WIPRO
This autumn KP Events organised the first ever SPIRIT OF WIPRO 5k Run in Malvern Park Solihull.
This annual event is held on the same day all over the world for Wipro's employees and partners. Wipro are one of the worlds leading IT Services and Consultancy providers with Head Offices in India, UK Head Office Reading and with major partners in Solihull such as National Grid and Xoserve. KP Events hosted the 5k run for approx 300 Wipro staff and friends.
Kevin Wilson of KP Events was delighted with how the event went: " Everyone had a lovely day in a beautiful park, there were lots of children in the 2k run which was fantastic and the 5k went very well and raised money for Cancer Research too. We hope to be back again in 2014."