Archive for
November, 2014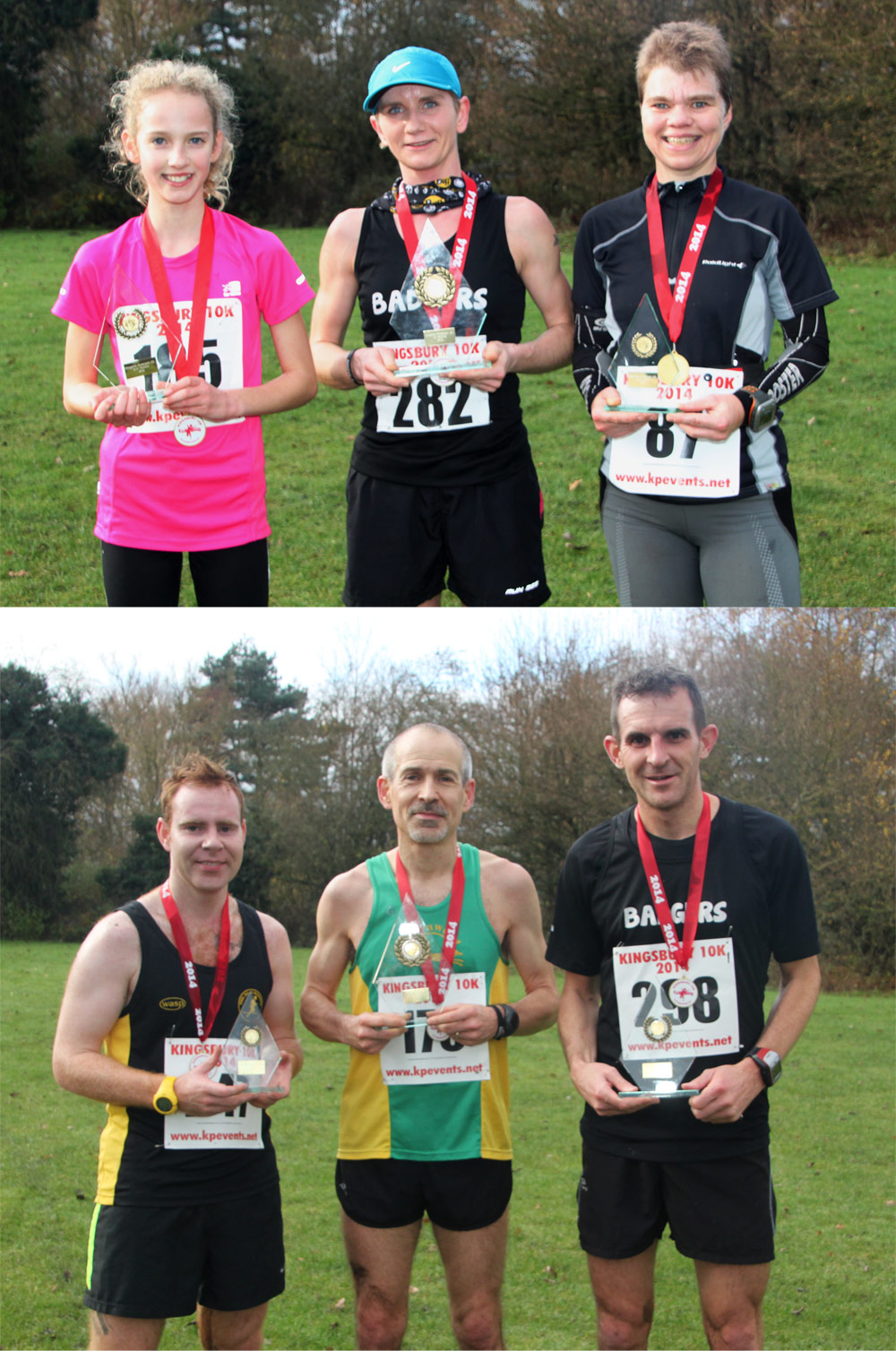 KINGSBURY WINS AT KINGSBURY
A record turn out on a perfect late autumnal morning today ( November 30th ) saw the perfectly named Michael Kingsbury of Charnwood AC win the Running Form Kingsbury Water Park 10k in a remarkably quick time of 36:13 considering the very muddy terrain the runners experienced around the majority of the rugged terrain.
Kingsbury led from the horn at 10.30am and proceeded to fly around the course to finish over 2 minutes in front of second placed Chris Horton from the Badgers Running Club ( 38.36 ) and third placed Ashley Baldwin ( Peel Roadrunners) ( 39.07)
First female home was Monica Lampart in an excellent 43.11 followed closely by another Badgers RC runner Holly Cherry ( 44.18) and Ute Baird in third ( 44:22 ) The first three are pictured.

Use the links below to locate the photos that interest you and purchase prints online. You can also order a wide variety of memorabilia including, postcards, mugs, mouse mats, canvas prints, coasters, iPhone cases and more.
Click "More" to see the Full Results