Archive for
May, 2015

You can see the full Results of the Lichfield Half-Marathon May 2015 here on STUWEB.
MISSEN'S MISSION FULFILLED
The 5th annual Lichfield Half Marathon sponsored by Running Form and Virgin Holidays was won by Matthew Missen (Birchfield Harriers) from Lichfield, winning comfortably in a time of 1:14:13.
The day opened up rainy and windy but finally dried up almost exactly as the race started. 1200 starters set off from Lichfield towards neighbouring village Whittington. Matthew Missen and James Trollop (Lichfield Running Club) vied for the lead before eventually pulling away at around 8 miles and never looked back.
Matthew said: "Great to win in Lichfield and with the Cathedral in view from 3 miles out or so. I felt this kept me going and gave mean extra incentive to win the race, the last 3 miles were tough but I kept going and the massive crowd at the finish was fantastic!"
Second home was Richard Powell of West Bromwich Harriers in 1:16:40 with Stuart Lumsden of Northbrook AC in third at 1:20:23. First female home was Mel Woodward of Sutton Coldfield AC in 1:22:29, with Hannah Howard of Eastleigh Running Club second in 1:23:39, and Sarah Dauncey third in 1:30:35.
YOU CAN SEE PLENTY OF PHOTOS OF THE HALF-MARATHON HERE. Photos provided courtesy of David Blood.
ALSO, there are more photos to view and buy HERE. Photos by Steve House.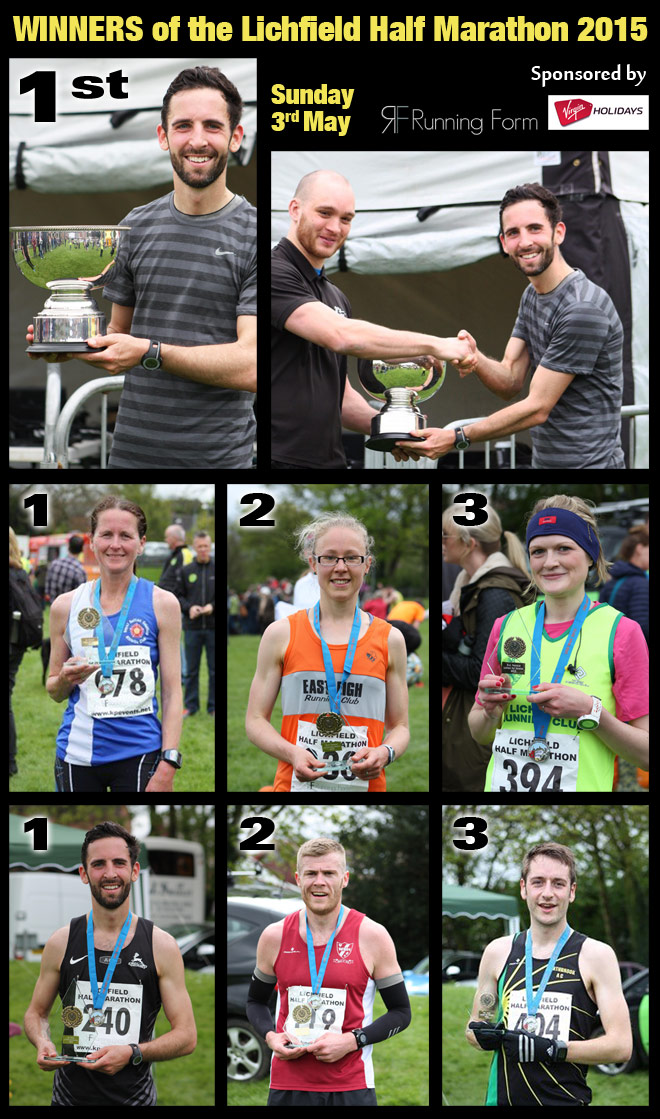 THE BIG G CHALLENGE
CELEBRATING THE LIFE AND TIMES OF GERALDINE AGNEW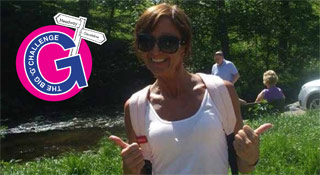 13th JUNE 2015 START 10.30AM, HORSE & JOCKEY FREEFORD, WS14 9JE, in aid of Headway.
DONATE TO THIS CAUSE on the "JustGiving" website HERE.
Entry Fees: £20 per participant / Under 14s £5 / Dogs £5
Fancy a challenge with a difference? Rally your family and friends and enter as a team or as an individual effort!
The Big G Challenge is a circular route around Lichfield of marathonesque proportions which can be completed as an individual or as a team effort, covering the distance as a relay – you can walk, run, yomp, cycle and even canoe at our second annual Big G Challenge. This is a fun event with different challenges along the way – including 4 designated pubs with challenges at each – also makes easy changeover if completing as a team effort. Many prizes on offer including Best Fancy Dress, Best Selfie, Best Team Name.
There will be a post challenge party and hog roast at the Horse and Jockey at 7pm – this is no ordinary event – expect the unexpected!