Archive for
November, 2017

Get ready for some winter fun! A scenic traffic-free 2.5k route around lovely Lichfield. Dress up as Santa and join all our other Santas for the fun event.
KP Events is organising it's 5th festive fun run in Lichfield in aid of Queens Croft School through the city on December 10th 10.30am with a start and finish on Stowe Field under the gaze of the city's magnificent Cathedral.
Event starts 10 months, 8 days, 19 hours, 27 minutes, 21 seconds ago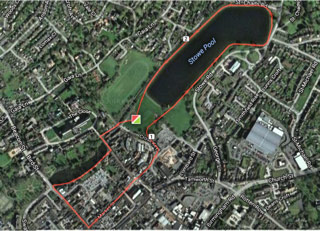 The run, which follows a 2.5k route through the city centre, is very much about the taking part and dressing up on Santa suits which are provided and running through the city on the same day as the popular Festive Food market also takes place really adding to the festive fun and frolics on the city streets.
Join us on Stowe Field before and after the Run for carols and other entertainment and meet Father Christmas too as the Charity Santa Run begins the build up to the big day itself!!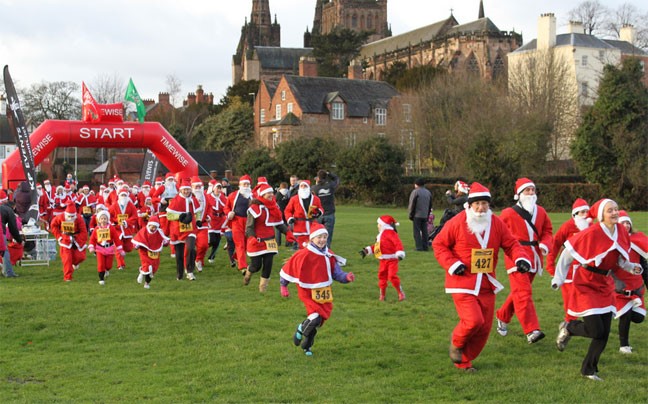 Looking for a perfect Christmas or New Year prezzie for the runner in your life? Well the marketing boffins here at KP Events have had the fantastic idea to launch its FESTIVE FAYRE 2018 offer to you guys with the chance to enter our hugely popular and very wet, muddy and all round rather tortuous XTREME CHALLENGE at Catton Hall Estate near Alrewas at the special rate of £30 until midnight December 31st when the cost will revert to full price of £40.
Go on, any road runner starting their new year training regime simply has to try a 10k Challenge with knobs on, the knobs in question being iced water, electric fences, tyre lifts, cargo nets, mud slides and cross country mayhem!!
Register online via the ENTER AN EVENT tab above.
They'll be forever grateful and they can keep the foil blanket at the finish as a souvenir and the unique XTREME CHALLENGE medal and goody surprise make for wonderful lifelong mementos of a truly unique running event.