Archive for
May, 2018

RESULTS AND PHOTOGRAPHS
Official results are available at www.stuweb.co.uk. Official photographs are available at www.charleswhittonphotography.com, click on the Lichfield Half Marathon link.
Photo – 1st 3 women
Left – Rupinda Dhalivaal 2nd
Middle – Kate Stubbs winner
Right – Pascale Holden 3rd
Photo – 1st 3 men
left – Anthony Woodward 2nd
Middle – Oliver Harradence winner
Right – Richard O'Sullivan 3rd
Photos by Beckii Whiting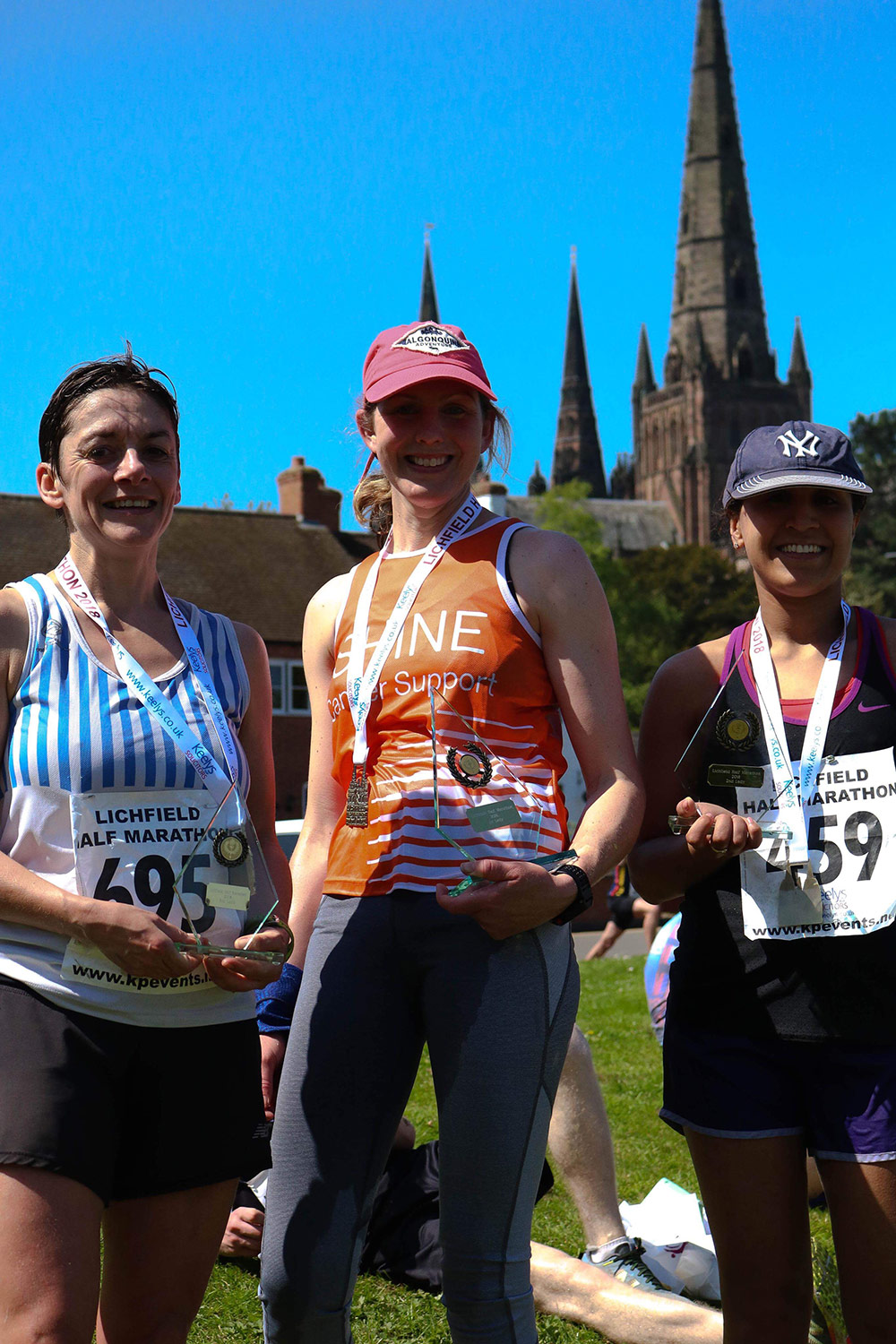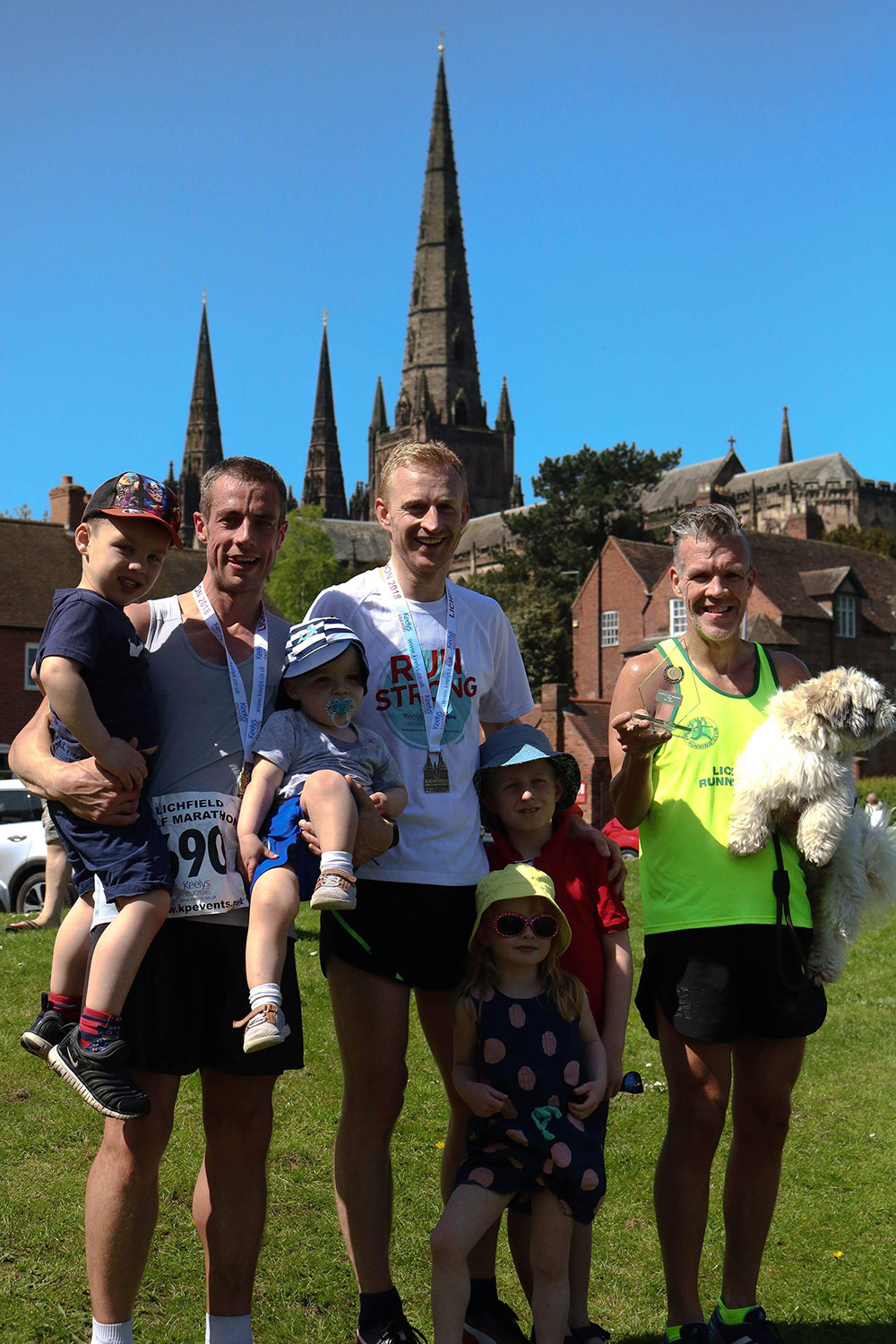 RUN, HEIFER, RUN! – SUTTON PARK 10K (also 5K and 1K Fun Run) held in Birmingham's premier open space Sutton Park.
It's a run like no udder!
Date: Sunday 12th August 2018 – 10.30am
Venue: Sutton Park, Town Gate, Sutton Coldfield
Entry Fees: £20 (10K) / £15 (5K) / £5 (1K) +£1 extra on the day
Cheques to: K.P. EVENTS
Entry Limit: 1000
Insurance: Full Public Liability
Medals To: all finishers
Trophies To: first 3 men, first 3 women
Sponsors: RUN, HEIFER, RUN! / MIND
Event starts in 2 months, 22 days, 17 hours, 55 minutes, 11 seconds
KP Events return to host this traffic free double lap undulating course for the dedicated athlete, or a pleasant run for the less serious runner. The event is in support of the charity Mind, to raise awareness of the links between physical health and mental well being.
Please come "ready to run" as changing is limited and we cannot provide shower facilities for the numbers involved.
Drinks will be available at the 10K half distance and refreshments will be available from the cafe at Town Gate.
DIRECTIONS (from Railway) – Sutton Park, Sutton Coldfield.
Head South East on Station Street, toward Brassington Avenue.
Turn right at Brassington Avenue, then turn right at Park Road, the destination is on the left.
After entering the park at Town Gate, follow the road straight ahead towards the large car parks, where you will be helped to park by our marshalls.
Our race HQ is the large white Marquee on top of the hill. This is where you must collect your race chip. Please arrive in plenty of time.
Please use the car park and do not park on the local streets.
Run, Heifer, Run! is, at heart, a community. We're a group of men and women who've come together to celebrate our victories, share tips and tricks for living healthier lives and pick each other up after life's inevitable setbacks. Because y'all know as well as I do, life is gonna hand us some cow dung every once in a while!
For more information please visit: www.runheiferrun.com
Mind provide advice and support to empower anyone experiencing a mental health problem. Campaigning to improve services, raise awareness and promote understanding. Mind won't give up until everyone experiencing a mental health problem gets support and respect. For more information please visit: www.mind.org.uk. Mind is a registered charity in England (no. 219830) and registered company in England and Wales (no. 424348)

The Tamworth 10k is on Sunday 7th October 2018 and will start and finish in the beautiful grounds surrounding Tamworth Castle and will wind its way through the grounds and out into the town, then follow a canal section in Fazeley, before returning to the Castle Grounds. The Tamworth 10k was voted 4th best 10k in the UK by Runners World in 2013 as it's scenic but mainly flat 5k loop course takes in some of the town's best scenery with its start and finish set in the popular Castle Grounds leisure facility with its gardens, sports amenities, walkways and cafe.
Event starts in 4 months, 17 days, 17 hours, 55 minutes, 11 seconds
The cost to enter is £19 (affiliated ) and £21 (non affiliated) and registration is now live via the ENTER AN EVENT tab on this websites home page