Posts tagged
Lichfield
SANTAS STORM STOWE FIELD IN FESTIVE FUN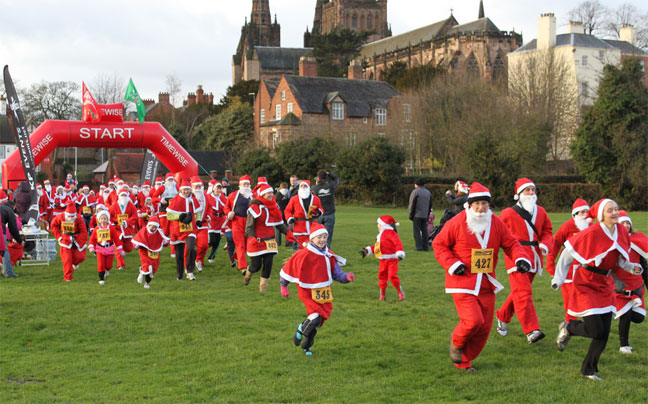 Scores of Santas turned Stowe Field Lichfield into Lapland last Sunday morning (18th Dec) as the Festive season arrived with a bang. Many Santas of all ages, as well as dogs dressed as Santa's little helpers and pushchairs turned into mini sleighs made the scene on Stowe Field a magical sight. Kevin Wilson of KP Events was pleased with the turn out:
"We had snow last year which was fantastic but it was cold this year with a sleety shower early on; so it felt like Christmas at least and the atmosphere was brilliant. A real Father Christmas made a welcome appearance to keep the crowds happy and the festive warm up by the staff at sponsors Lichfield Health and Fitness Club was a great start to the event too."
Photos of the event can be viewed here and purchased from us for £3.50 each, payments via paypal, simply email payments@kpevents.net with the image reference number you want to purchase, name and telephone – and we'll make the original available for you.