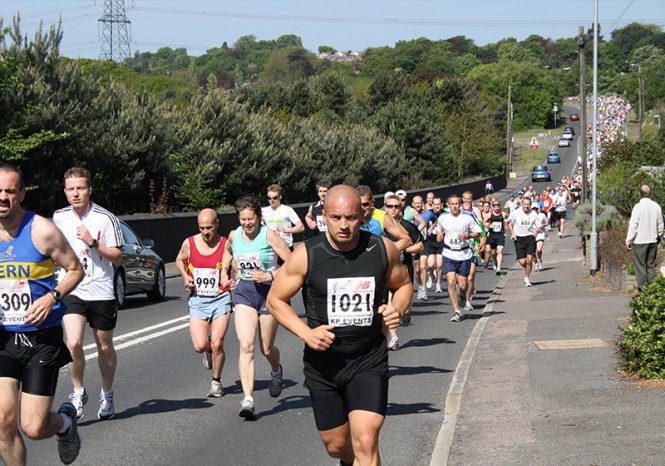 The date for the 2022 Four Oaks Financial Management is Sunday May 15th 10.30am start; reverting to its usual seasonal time slot in the late Spring, which will be welcome news to its regular advocates. The same event in 2021 was held in October and was a necessary Covid induced change to ensure continuity. KP Events director Kevin Wilson is happy that the original May date has been confirmed: "Our runners were understanding of our 2021 arrangement to hold the event in October and our numbers were still strong, but the feedback has been positive in welcoming the decision to hold it in May 2022, and I'm sure there'll be an excellent turnout".
Event starts: in 3 months, 20 days, 10 hours, 43 minutes, 31 seconds.
SPONSOR

Four Oaks Financial Services is a well-respected firm of Financial Advisers based in Lichfield and are the event sponsors for 2021 and 2022. They have a unique holistic approach to financial planning click here to find out more.
Visit the Four Oaks Financial Services stand at the Start and Finish points to meet their team and enter a free competition.
START
The start area for the Half Marathon: King Edwards VI School Lichfield, Upper St John Street, Lichfield, Staffordshire.
Postcode for Sat Nav: WS14 9EE
ROUTE: Please note, there will be a rolling roadblock for the first 2 miles. At the back will be a sweeper vehicle, if you fall behind this vehicle, then please get on the pavement for your own safety. The rest of the route may have partial road closures, but please take responsibility for your own safety and run in single file where possible.
PARKING
You will find plenty of parking at King Edwards VI, but please arrive in plenty of time as we expect large numbers of vehicles and long queues. Please use these car parks and do NOT park on the local streets. Please come 'ready to run' as changing is limited, and we cannot provide shower facilities for the numbers involved.
FINISH LINE
The finish line for the Half Marathon is situated on Stowe Fields off Stowe Rd, near the city centre, Lichfield WS13 6AQ. This is only just over a mile walk from the start, and where your car is parked. An easy walk back for those aching legs, but we also have a free return coach service. Look out for signs.
PRIZES
Prizes will be awarded as soon as possible after the races. First 3 men and first 3 women only this year. Goody bags and memento for everybody.
RESULTS
Results will be published on the day or soon afterwards, and will also be available on our website
RACE CHIPS
RACE CHIPS Please note we will be using timing chips, so we can give you very accurate results. This chip is now attached to the back of your race number.
ROUTE
Kind Edwards School (Start)
Upper St Johns Street
Tamworth Road
Common Lane
Main Street Whittington
Burton Road
Stockford Lane
Fine Lane
Fradley Lane
Church Lane
Hay End Lane
Gorse Lane
Netherstowe Lane
Eastern Avenue
Brownsfield Road
Stowe Road Stowe Field (Finish)