KP Events Ambassadors are sports people who will be involved with KP EVENTS in promoting their sport and KP Events to the wider community including specifically youngsters and business organizations in raising awareness of their sport, the profile of KP Events and how to encourage more people to participate in healthy exercise and look after their lives better from the benefits of exercise and fitness.
The first 3 Ambassadors are:
Meghan Beesley
GB international 400m hurdler Meghan Beesley will become a KP Events Ambassador in Olympic Year 2016. Megan is a GB number 2 to Perri Shakes-Drayton and ran in World Championships in Beijing this year. We're very pleased to have Meghan Beesley as an Ambassador and she'll make personal appearances at 3 of our events in 2016 starting off with the Tamworth 10k in October 2015 where she presented prizes.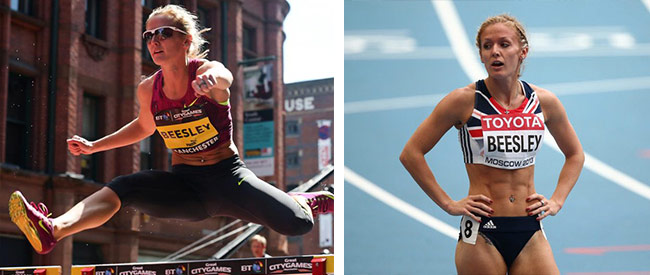 Phil Clamp
Phil has been running for almost 20 years, he has competed for Tamworth AC, Cardiff Institute for sport and now Tipton Harriers. He has run for Staffordshire over cross country and both England and Great Britain as a vets 35 year old over both Track and Cross country. He has competed in both European and World Championships events. He has won medals at County, Regional and International levels over both 1500m, 3km, road and cross country. He hopes to compete at next year's Vets World Championships in Brazil 2013 if he is injury free and in top form. He also coaches athletes and is currently working with a GB International athlete.