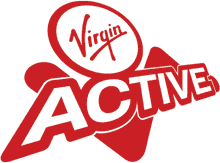 The Virgin Active "World's Shortest Fun Run" World Record Attempt in aid of the Local Charity "We Love Lichfield Fund", around Princes Park, Burntwood
Entry Fees
Adults and children up to 15 entering as individuals £5 each.
Families of 3 £11.50
Families of 4 £13.00
Families of 5 £14.50
Entries on the day will be taken between 10.30am and 12 noon to allow the pre-registered runners to complete their lap.
Everyone gets a commemorative memento, a Virgin Active goodie bag and free day pass to use at Virgin Active Lichfield (biggest leisure complex in the area with outdoor pool and tennis courts too). Great value!!
This is our 2nd World's shortest 'fun run' attempt and aims to raise lots of money for the charity We Love Lichfield Fund. It is sponsored by Virgin Active – health clubs, gyms, spas and tennis.
The fun run is around the UK's smallest park – Princes Park off Church Road and Farewell Lane in Burntwood. There are lots of definitions of a 'park' but in essence it must be a fenced open space, not adjoined to a building and be solely used for recreation.
It will only take approx 55 strides to get around Princes Park, in approximately 25 seconds; and everyone who takes part will be a record holder, once it's verified by the Guinness Book of World Records.
To PLEDGE MONEY for the We Love Lichfield Fund please go to their website www.welovelichfield.com
To help raise funds either Download a SPONSOR FORM.
For more information contact Kevin Wilson at kevin@kpevents.net, 07971-100973.
For sponsorship opportunities contact gary@kpevents.net as media interest is expected to be high.
What to do
If you have registered then simply turn up between 10.15 am and 11.00 am ready to run, please do not all turn up at 10.15 am, stagger your arrival time, you will get to run as long as you are on site up until 12 noon.
Road closures
On Monday May 2nd from 9.00 am onwards until 13.00 pm approx Farewell Lane in Burntwood will be closed from the Severn Drive turning to Church Rd/St Matthews Rd junctions due to our Fun Run. Signed diversions will be in place. KP Events apologies for any inconvenience caused.
Car parking
If you have to drive follow the diversions as Farewell Lane will be closed, but there is limited parking near site so please either get a lift, cycle or walk BUT free car parking is available from 10 a.m until 12.30 pm on St Matthews Social Club in nearby St Matthews Rd (WS7 3EB) a 2 minute walk from Princes Park. Please park in the allocated spaces as it will be unmanned on the day.
Fancy dress rules
Please wear the silliest costumes imaginable a prize will be given for the best one. You can also do your lap in a silly way – crawl, hop, handstand, dance, backwards, sideways, gambol, pogo, tied together, 3 legged, etc.
Enjoy the atmosphere
Please enjoy the atmosphere at this unique event, Virgin Active staff will be present to keep everybody entertained and warmed up, on the PA TCR FM sports presenter Mike Thomas will keep you informed of what's happening, he'll be doing lots of interviews and Simon Burgess our resident photographer will be on hand to take loads of photos for our website later on the day!!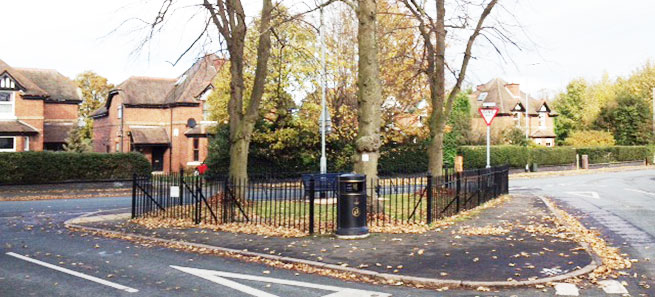 The Virgin Active World's shortest fun run attempt forms part of a running-themed May bank holiday weekend across the Lichfield District with the Lichfield Half Marathon on Sunday May 1st starting at 10:30a.m, and the Fun Run on Monday the 2nd.
Kevin Wilson of KP Events said he dreamt the idea up after researching the World's smallest park on the internet. He said: "Princes Park is a great attraction for the area and I thought it was the World's smallest park but that honour is taken up by a grassed traffic island on a California freeway! Princes Park is the UK's smallest park so this little strip of land would have another honour so we decided to launch a Guinness World record attempt to try and get between 500 and 1000 people to run or walk around it. Not only will participants become record-holders but they can also raise money for our favourite charity, the We Love Lichfield Fund, which in only its first two years raised over £150,000 for local projects."
Simon Price, CEO of famous cutlery firm Arthur Price and a Patron of We Love Lichfield, said; "What a brilliant idea… another creative and unusual family fun event to add to the District's extensive sporting calendar. I'm delighted that the organisers KP Events have chosen the We Love Lichfield Fund as its charity and I hope that lots of people can take part in what will be, even though only 55 steps, a fun occasion."
GB 1500m international athlete Phil Clamp lent his support to tour 1st World Record attempt. Phil is hoping to represent GB in veteran events this Summer.Phil said:
"What a fantastic idea, a fun run everybody can take part in and achieve, who knows, some people will do it, enjoy the experience and carry on to longer distances, and all in a fantastic cause too."
About the 'We Love Lichfield Fund'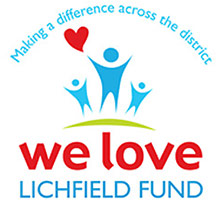 We Love Lichfield is a fund which raises money and then makes donations to voluntary groups only across the Lichfield District.
Launched in 2011, We Love Lichfield provides small grants to a wide range of projects based in the Lichfield District. It raises money by companies and individuals making donations or fund-raising and all money is invested through a permanent endowment fund by the Staffordshire Community Foundation, a registered charity, on behalf of We Love Lichfield in line with charity commission guidelines.
The interest and dividends earned on the invested money is then distributed by the We Love Lichfield Fund as small grants across the district. The beauty of this model is that it will provide a source of on-going funding that can be used for small grants, and larger grants as the fund grows, for many years to come.
The fund will consider all applications from local groups in need, aiming to do so twice a year.
Visit www.welovelichfield.com for more information or call the Staffordshire Community Foundation on 01782 683000 if you need further advice.
To PLEDGE MONEY for We Love Lichfield when participating in the World's Shortest Fun Run please click on We Love Lichfield Fund logo on the right.
Official Launch of The World's Shortest Fun Run
Local dignitaries and council officers attended the official launch of the World's Shortest Fun Run at Virgin Active Lichfield recently. Those in attendance were left to right
Gary Williams, KP Events
Cllr Darren Ennis, Burntwood Town Council
Pamela Stokes, Burntwood Town Council Chair