Get ready for some winter fun! A scenic traffic-free 2.5k route around lovely Lichfield. Dress up as Santa and join all our other Santas for the fun event.
KP Events is organising it's 5th festive fun run in Lichfield in aid of Queens Croft School through the city on December 10th 10.30am with a start and finish on Stowe Field under the gaze of the city's magnificent Cathedral.
Event starts 6 years, 0 months, 1 day, 2 hours, 30 minutes, 37 seconds ago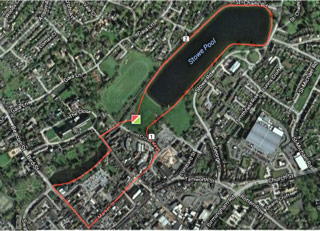 The run, which follows a 2.5k route through the city centre, is very much about the taking part and dressing up on Santa suits which are provided and running through the city on the same day as the popular Festive Food market also takes place really adding to the festive fun and frolics on the city streets.
Join us on Stowe Field before and after the Run for carols and other entertainment and meet Father Christmas too as the Charity Santa Run begins the build up to the big day itself!!