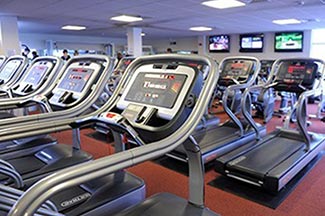 Club Vitalize at Solihull College & University Centre (Blossomfield Road Solihull B911SB) has a fantastic gym equipped with an array of cardiovascular, strength and functional training equipment. They have the staff to match, supporting you in making the most out of every workout. In addition, they have a varied group exercise timetable to supplement the great gym facility.
Their monthly and annual memberships are affordable with 12 months membership starting from £100 per year! Club Vitalize offers a free complimentary gym session to give you an opportunity to try them out too! They also cater for a variety of sports and groups in their sports hall and studio. If you'd like more information, please contact them on 0121 678 7370 or email cvitalize@solihull.ac.uk.
Staff from the College will be present to offer post race massages after the Solihull Half Marathon Sunday 7th April 2019. Services are offered free of charge to runners but donations can be made to the Events Charity of Choice, the Marie Curie Hospice in Solihull.
Solihull College & University Centre offers School Leavers & Adults, Full Time and Part Time Courses, Apprenticeships & Bespoke Employment Training. For more information go their website at www.solihull.ac.uk.