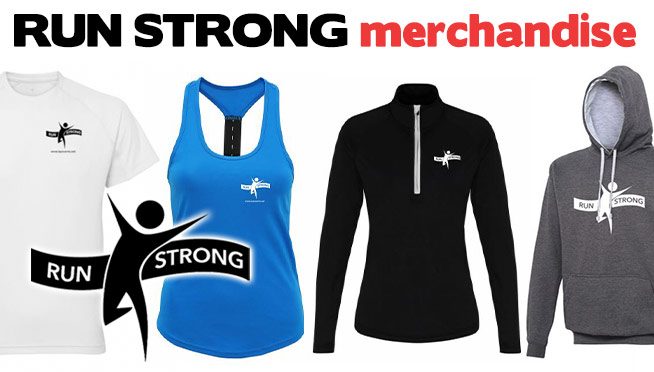 Finally, after years of procrastination, we've gone and done it! We've linked up with our friends at Printable Promotions to create and launch affordable merchandise bearing our iconic RUN STRONG logo.
The following clothing is now available for male and female bodies:
Men's and women's running t-shirts.
Unisex hoodies.
Men's and women's midlayer.
Men's and women's training vests.

All available in various colours and sizes and at very competitive prices.
Why not have a look by clicking on this SHOP LINK or via the SHOP tab on the menu above. We hope you like what you see and turn up at running events proudly wearing our RUN STRONG merchandise.