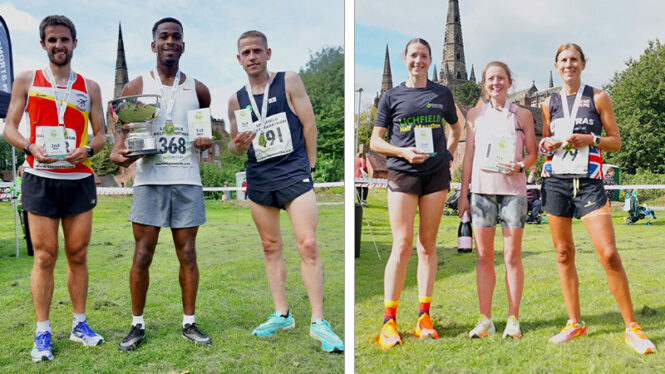 The Four Oaks Financial Services Lichfield Half Marathon (Sunday 18th Sept 2022) was won by Birchfield Harrier Jason Bennet in 1:10:56, followed by Ben Plummer in 1:12:10 in second place and Daniel Floyd in 1:14:36 in third place.
First female across the line was Olivia Harris (Royal Sutton AC) in 1:25:53, second place was Kelly Butler 1:30:01 and third place was Charlotte Beddow in 1:34:00.
First three men and first three women photographs supplied by Mick Hall Photos.
Full results are available at www.stuweb.co.uk. Also, WATCH THE RESULTS VIDEO.
Official race photographs are available to buy at www.mickhallphotos.thesearchfactory.com