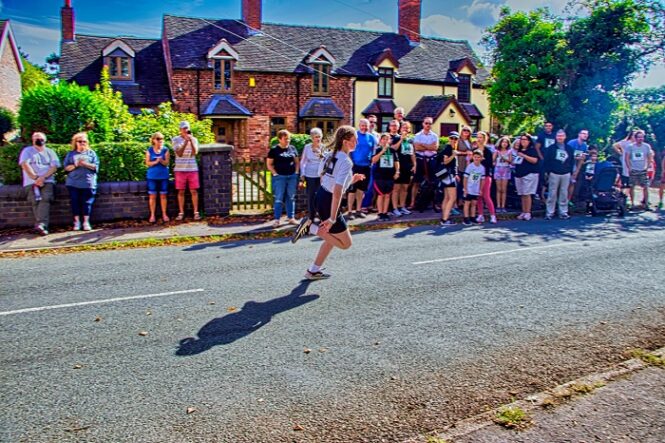 At the World's Shortest Fun Run world record attempt around the smallest park in the UK (Princes Park in Burntwood 19th Sept) scores and scores of wackily dressed 'runners' turned up to have fun and raise money for Acorns Children's Hospice. Their mascot, Alex Acorn, celebrated his first-ever fun run medal in style as he whizzed around the 55-step Park circumference with Steve Jones Chairman of sponsors Crown Highways in tow. His company being massive supporters of the hospice as their charity of choice.
The weather was wonderfully late summery and helped create the zany atmosphere and build a real buzz in the air. Gym instructors from Freedom Leisure Burntwood helped runners to warm up ready for their turn to run.
Radio WM did a live broadcast as the event started, and the staff of organisers KP Events ensured that the day went well and everyone had a great time.
Kevin Wilson of KP Events said he was happy with how things had gone: "This has to be my favourite KP Events event, anybody and everybody can do it and get a medal as a reward too! All entry fee income will go to Acorns Children's Hospice which is great news, we hope it'll become an annual event and become part of the cultural heritage of Lichfield and Burntwood areas".