Upcoming Events

The Xtreme Challenge – Sunday 8th Feb 2015 10.30am – Catton Hall, Staffordshire
Sponsored by Lichfield Health and Fitness Club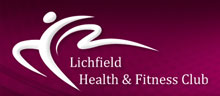 Voted in top 4 adventure races by Runners World in 2012.
Entry fee £23 affiliated £25 non-affiliated.
Event starts in 1 month, 17 days, 10 hours, 39 minutes, 50 seconds
We fear nothing and no-one in our quest to make the Xtreme Challenge 2015 the muddiest, dirtiest, hilliest, most slippery, most tiring, most smoke, most electricity and possible snowiest Adventure race of 2015!!
The venue is Catton Hall Estate once again and this 10k Xtreme Challenge is a different level of cross country running with natural obstacles, man made obstacles, water features, electric fences, smoke bombs, cargo netting and all with beautiful views of the local countryside.
Catton Hall is a private country house with acres of parkland along the River Trent, a perfect location for large outdoor events, music festivals, caravan rallies, equestrian events, mountain bike rallies as well as corporate hospitality, team building days, and product launches.
(more…)



The Florette Fradley 10k is a popular run and attracts around 1,000 entrants each year. Covering flat, country roads, its a great event for beginners and pros alike.
Event starts in 2 months, 24 days, 10 hours, 39 minutes, 50 seconds
DATE: SUNDAY 15th March 2015
START TIME: 10.30am
VENUE: Fradley Village, near Lichfield, Staffordshire
10k ENTRY FEE: £16 Club Runner / £18 Non-Club Runner
Entry on the day is £1 extra
INSURANCE: Full public liability cover
MEDALS: To all finishers
TROPHIES: To first 3 men, first 3 ladies


The Lichfield Half-Marathon – Sunday the 3rd May 2015
Event starts in 4 months, 12 days, 10 hours, 39 minutes, 50 seconds
The highly popular Lichfield Half-marathon attracts in excess of 1,500 competitors. It is located in the historic market city of Lichfield, famous for its three spired cathedral and Dr Johnson's birthplace (author of the first English dictionary). Lichfield retains an unspoilt quality with many listed buildings leaving a Georgian legacy. The city is located 16 miles north of Birmingham and easily accessible via the M6 Toll and A38.
The first three runners of the Ladies and Gents races will be presented with trophies. Every finisher will be presented with a medal showing their participation in the Lichfield Half Marathon along with a goody bag containing water, energy bar and a piece of fruit. Refreshment stations will situated at several places around the course. The race will use chip timings.
START TIME: 10.30am Sunday the 3rd May 2015
STARTS AT: King Edward VI School, Upper St. John Street, Lichfield, Staffordshire
FINISHES AT: Stowe Fields. Lichfield
ENTRY FEE: £23 Affiliated/Club Runner/ £25 Non Affiliated Club Runner
INSURANCE: Full Public Liability
GOODIE BAGS: for all finishers
TROPHIES to first 3 men and first 3 women