Upcoming Events


Take on our Xtreme Challenge
The Xtreme Challenge is on Sunday 7th Feb 2016 10.30am at Catton Hall, Staffordshire.
Voted in top 4 adventure races by Runners World in 2012.
Event starts in 2 months, 5 days, 10 hours, 50 minutes, 45 seconds
ENTRY FEES: £28 affiliated, £30 non-affiliated.
Designed for runners of all abilities from your top athlete to your fun runner. Set in the beautiful and stunning grounds of Catton Hall, we use all the natural features it offers to produce a different level of cross country running. We even throw in several man-made obstacles that will challenge runners of all abilities whilst having fun at the same time. The Xtreme race is also part of the official OCR community league. Why not take on our Xtreme challenge as a team with your friends or even get dressed up in fancy Dress. Please note we take no responsibility for how muddy you might get, but we will take full credit for how much fun you will have.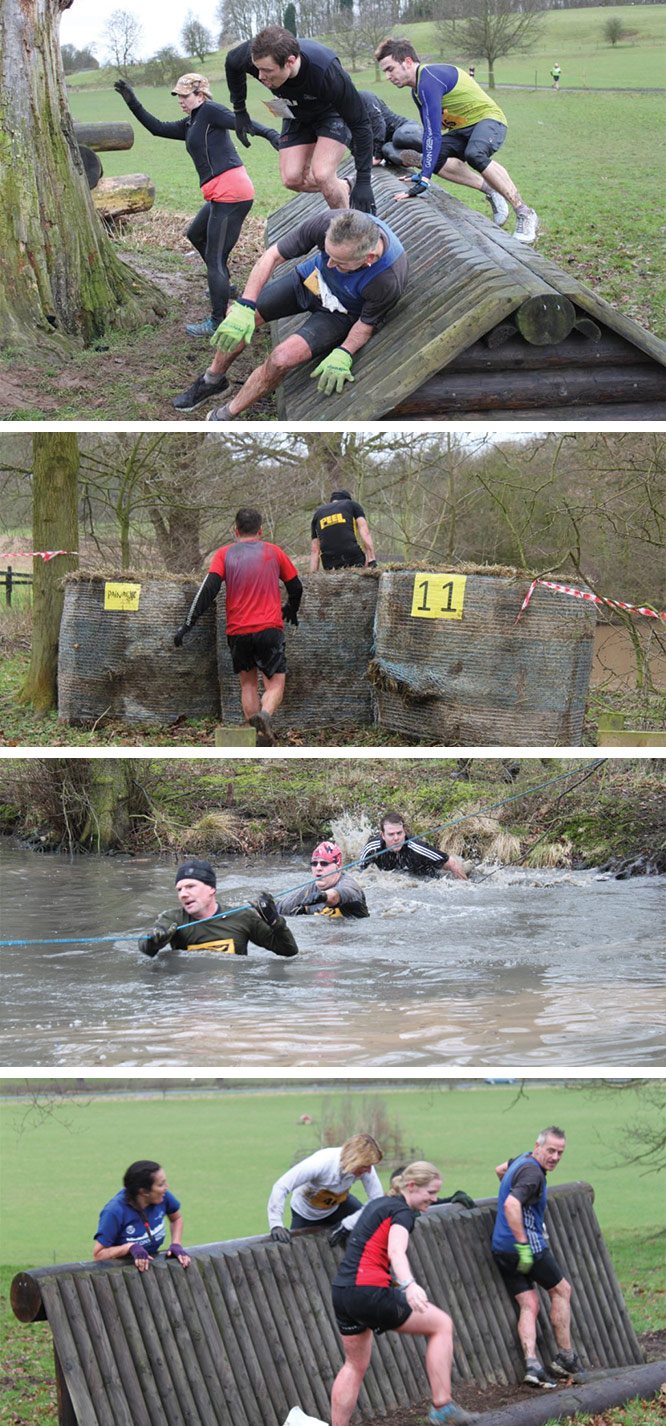 READ: Training Tips for the Xtreme Challenge
Video – The Xtreme Feb 2012
Video – The Xtreme Feb 2013



The Florette Fradley 10K is a popular run and attracts around 1,000 entrants each year. Covering flat, country roads, its a great event for beginners and pros alike. The Fradley 10k has previously been nominated in the national Running Awards for the Best 10k Race in the UK.
Event starts in 3 months, 11 days, 10 hours, 50 minutes, 45 seconds
DATE: SUNDAY 13th March 2016
START TIME: 10.30am
VENUE: Fradley Village, near Lichfield, Staffordshire
10k ENTRY FEE: £18 Club Runner / £20 Non-Club Runner
There's also a 2k Junior event at 10.00 a.m.
Entry on the day is £1 extra
INSURANCE: Full public liability cover
MEDALS: To all finishers
TROPHIES: To first 3 men, first 3 ladies


The Lichfield Half-Marathon – Sunday the 1st May 2016
Event starts in 4 months, 30 days, 10 hours, 50 minutes, 45 seconds
START TIME: 10.30am Sunday the 1st May 2016.
STARTS AT: King Edward VI School, Upper St. John Street, Lichfield, Staffordshire.
FINISHES AT: Stowe Fields. Lichfield.
ENTRY FEE: £24 Affiliated/Club Runner/ £26 Non Affiliated Club Runner.
INSURANCE: Full Public Liability.
GOODIE BAGS: for all finishers.
TROPHIES to first 3 men and first 3 women.
Refreshment stations will situated at several places around the course.
The race will use chip timings.
The first three runners of the Ladies and Gents races will be presented with trophies. Every finisher will be presented with a medal showing their participation in the Lichfield Half Marathon along with a goody bag. The winner will also be awarded THE GERALDINE AGNEW MEMORIAL TROPHY in honour of the marathon runner and Lichfield resident who died suddenly in December 2013 whilst on holiday in Thailand.
The highly popular Lichfield Half-marathon attracts in excess of 1,500 competitors. It is located in the historic market city of Lichfield, famous for its three spired cathedral and Dr Johnson's birthplace (author of the first English dictionary). Lichfield retains an unspoilt quality with many listed buildings leaving a Georgian legacy. The city is located 16 miles north of Birmingham and easily accessible via the M6 Toll and A38.
The start area for the Lichfield Half Marathon is King Edwards VI School in Lichfield Staffordshire, this is located on Upper St. John Street, Lichfield, Staffordshire. Post Code for sat nav is WS14 9EE.
There will be plenty of parking at the venue, and signposts will be up. Please use these car parks and do not park on the local streets. Please arrive in good time and "ready to run" as changing is limited and we cannot provide shower facilities for the numbers involved.
Prizes will be awarded as soon as possible after the races. Trophies to first 3 men and first 3 women runners. Please note we will be using timing chips, so we can give accurate results. This chip is attached to the back of a runners race number.
Please note: the half marathon will start with a rolling road block for the first 2 miles, at the back will be a sweeper vehicle, if runners fall behind this vehicle they'll be expected to run on pavements where possible.
There is a train track crossing on the Half Marathon route and we are working with Network Rail to best manage this crossing on the day. In the unlikely event that trains need to be diverted through this crossing we have a team of timekeepers in place to manage that situation similar to how it is managed at the Leicester Marathon every year.
The finish line for the Half Marathon is situated on Stowe Fields off Stowe Rd near the city centre, Lichfield WS13 6AQ Staffordshire, West Midlands. This is only just over a mile walk from the start, and where cars are parked. There is a free return coach service from Stowe Field back to King Edwards School.