The Lichfield Half Marathon – Sunday the 7st May 2017
Entries closed at Midnight on the 2nd May, but late entries on the day will be available at 9am in the Registration Tent near the race start.
START TIME: 10.30am.
STARTS AT: King Edward VI School, Upper St. John Street, Lichfield, Staffordshire.
FINISHES AT: Stowe Fields. Lichfield.
ENTRY FEE: £25 Affiliated/Club Runner/ £27 Non Affiliated Club Runner.
INSURANCE: Full Public Liability.
GOODIE BAGS: for all finishers.
TROPHIES to first 3 men and first 3 women.
Refreshment stations will situated at several places around the course.
The race will use chip timings.
Results and race photographs
Results will be available immediately after the race at www.stuweb.co.uk. Photographs will be available soon after the race by going to www.charleswhittonphotography.com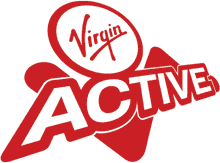 Event partners Virgin Active Lichfield will be present at the start of the race on King Edwards School Field to present a fully charged race warm up with their fantastic team of fitness instructors. At the finish runners will receive day passes and a £5 voucher to use in the club's Health and Beauty shop (no club membership required)
You can obtain your free week's pass for the club HERE
Level Crossing Safety

In the Lichfield Half Marathon runners will negotiate a railway level crossing just before the 8 mile mark. KP Events takes the safety at this crossing seriously so please take some time to learn how to use a crossing appropriately it will only increase your personal safety. Read more about level crossing safety.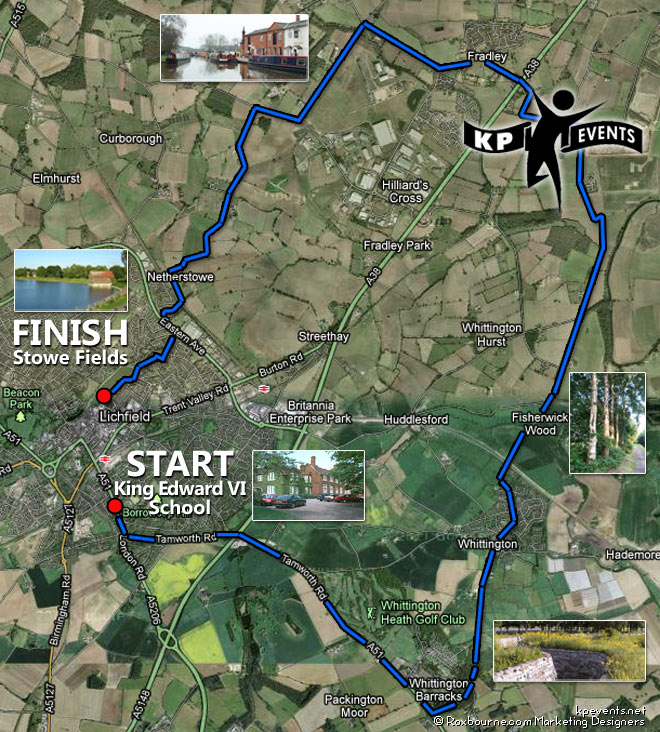 ROAD CLOSURES AND TRAFFIC MANAGEMENT
The LICHFIELD HALF MARATHON will lead to temporary road closures and traffic management arrangements in and around the city on the day, these are:
Stowe Rd/St Michaels Rd/St Chads Rd – these will be closed with diversions in place from 10.00am until 3.00pm approx.
Stockford Lane Whittington and Netherstowe Lane from Curborough Sprint Course are closed 10.00am to 3.00pm approx.
Traffic will be managed by police and operatives outside King Edwards School to Common Lane Whittington from 10.30am to 10.45am.
Traffic will be managed by police and operatives at Whittington Village Main St cross roads from 10.45am to 11.45am.
Traffic will be managed by police and operatives at Fradley Tesco Depot Roundabout from 11.15am to 1.30pm approx.
There will be parking restrictions in place in Whittington Village Main Street on Saturday 6th May 7.00pm until 12 noon on Sunday May 7th approx, and in Netherstowe Rd on Saturday 6th May 7.00pm until 2.00pm on Sunday May 7st approx. KP Events apologies for any inconvenience caused.
Additional Info
The first three runners of the Ladies and Gents races will be presented with trophies. Every finisher will be presented with a medal showing their participation in the Lichfield Half Marathon along with a goody bag. The winner will also be awarded THE GERALDINE AGNEW MEMORIAL TROPHY in honour of the marathon runner and Lichfield resident who died suddenly in December 2013 whilst on holiday in Thailand.
Prizes will be awarded as soon as possible after the races. Trophies to first 3 men and first 3 women runners. Please note we will be using timing chips, so we can give accurate results. This chip is attached to the back of a runners race number.
The highly popular Lichfield Half Marathon attracts in excess of 1,500 competitors. It is located in the historic market city of Lichfield, famous for its three spired cathedral and Dr Johnson's birthplace (author of the first English dictionary). Lichfield retains an unspoilt quality with many listed buildings leaving a Georgian legacy. The city is located 16 miles north of Birmingham and easily accessible via the M6 Toll and A38.
The start area for the Lichfield Half Marathon is King Edwards VI School in Lichfield Staffordshire, this is located on Upper St. John Street, Lichfield, Staffordshire. Post Code for sat nav is WS14 9EE.
There will be plenty of parking at the venue, and signposts will be up. Please use these car parks and do not park on the local streets. Please arrive in good time and "ready to run" as changing is limited and we cannot provide shower facilities for the numbers involved.
Please note: the Lichfield Half Marathon will start with a rolling road block for the first 2 miles, at the back will be a sweeper vehicle, if runners fall behind this vehicle they'll be expected to run on pavements where possible.
There is a train track crossing on the Half Marathon route and we are working with Network Rail to best manage this crossing on the day. In the unlikely event that trains need to be diverted through this crossing we have a team of timekeepers in place to manage that situation similar to how it is managed at the Leicester Marathon every year.
The finish line for the Half Marathon is situated on Stowe Fields off Stowe Rd near the city centre, Lichfield WS13 6AQ Staffordshire, West Midlands. This is only just over a mile walk from the start, and where cars are parked. There is a free return coach service from Stowe Field back to King Edwards School.
Law firm Keelys puts best foot forward for Lichfield Half Marathon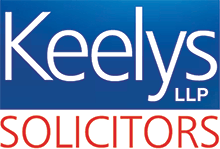 One of Lichfield's leading law firms has teamed up to become a major sponsor of the Lichfield Half Marathon. Keelys LLP, who are based on Dam Street, in the heart of the town, have committed to helping the growth of the event, which is now in its 7th year. Sharon Lawrence, partner at Keelys welcomed the partnership as an obvious step for the firm.
"The Lichfield Half Marathon continues to grow in popularity and has become very much a source of pride for our city," she said. "With each passing year it captures the imagination of everyone and helps to showcase our beautiful historical town," she added.
"On top of this, so many good causes are helped, so it makes sense for the community in Lichfield and the surrounding area to get behind this fantastic occasion."
Sharon added that Keelys staff were also donning their trainers for the run.
"We are fortunate in that we have quite a team of amateur runners at our practice," she added. "I will be putting away the corporate clothes to put on my trainers for the event as will several of my colleagues."
The name Keelys will also be one that all the participants will be glad to see on the day of the event, as there will be bottles of water with the Keelys logo handed out to hydrate all those taking part.
"It would be fair to say that the name Keelys will never have been so welcomed to see in the town on that day, especially if the weather is warm," added Sharon, who's firm has been part of Lichfield life for over 30 years.
She also praised event organiser KP Events for its part in the growth of the Lichfield Half Marathon. "They are a professional and ambitious team who build meaningful relationships with its partners, and we hope Keelys can add to the success of this great event," she added.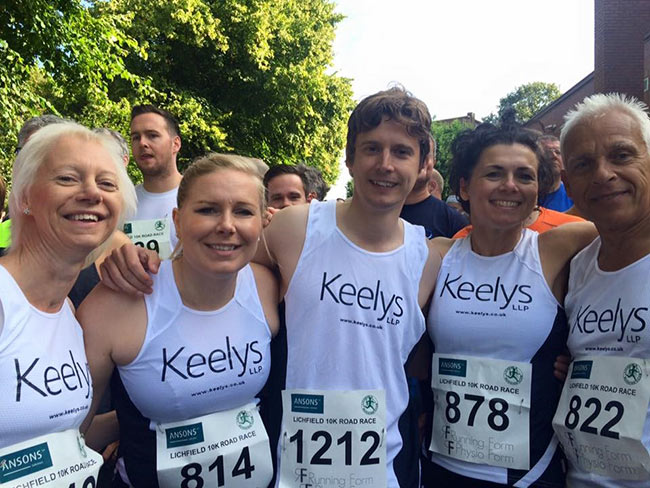 Sports Therapy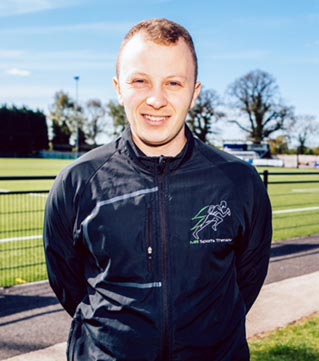 Matt Royal of MR Sports Therapy will be on hand at the finish line supplying free physiotherapy for the runners of the Half-marathon. Services include: Sports/Remedial Massage, Strapping/Taping, Injury Advice and first aid treatment.
MR Sports Therapy provide an effective evidence-based form of injury assessment, treatment and rehabilitation. Services include a one to one discussion about the injury sustained and a thorough in-depth physical examination to identify the injury sustained. Based on the findings from the examination, a treatment plan will be planned and discussed with the patient. Justification of the treatment plan will be given to the patient to provide them with the confidence to aid their recovery. MR Sports Therapy are based at the 'Solihull Health Check Clinic' in Dickens Heath, Solihull B90 1FF. MR Sports Therapy also provide a mobile service for patients that prefer treatment in the comfort of their own home.