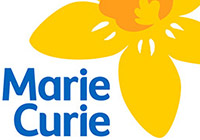 For the past 45 years the Marie Curie Hospice, West Midlands, has been offering the reassurance of specialist, round the clock care for people in Solihull and Birmingham living with a life limiting illness and their loved ones.
The Hospice on Marsh Lane is a special place that tailors its services to each person's individual needs. Our Hospice Team includes Doctors, Nurses, Physiotherapists, Occupational Therapists, Social Workers, Bereavement Counsellors and many more. We are supported by over 200 volunteers who play a vital role in the running of the hospice. Some of our patients stay in our 24-bed in-patient unit, where relatives and friends can visit any time of the day and can stay overnight with their loved ones. Our Day Therapy Unit offers Outpatient Clinics and a wide range of therapies and specialised support, including groups for patients with specific conditions.
Each year over 2000 people from Solihull and Birmingham use the Hospice and its services. Our local nursing service also visits people in their own homes, ensuring they are comfortable and able to spend their final moments in the place they want to be, surrounded by their loved ones.
We couldn't do this without our supporters; every day we have to raise £11,300 to cover the costs of the Hospice and its services.
By running the Solihull Half Marathon for your local Hospice you are enabling us to continue to provide this care free of charge for people with terminal illness and their families in the local community.