The full results will appear on this Stuweb page later on Sunday.
Photos below are of the 1st 3 men, 1st 3 women and the Stan Bowley Trust team (our charity partners) from Tamworth 10k Oct 2019.
Official photographs are available from www.mickhall-photos.com
Despite a week of rain and floods in Castle Grounds the Tamworth 10k was a huge success with a record turnout and large crowds present to cheers on the runners.
The race was won by Phil Wolfe (36:01) who finished strongly to hold off a determined challenge from Robert Dyjak who finished a close second (36:06). Daniel Floyd finished third (36:11)
First female athlete home was Olivia Harris who recorded a fast time of 39.51. Two athletes closely contested positions behind her but eventually Erin Bush came second (41:46), just ahead of third-placed Jess Owen.
PHOTOS: Phil Wolfe 576, Robert Dyjak 531, Daniel Floyd 647, Olivia Harris 615, Erin Bush 542, Jess Owen 438.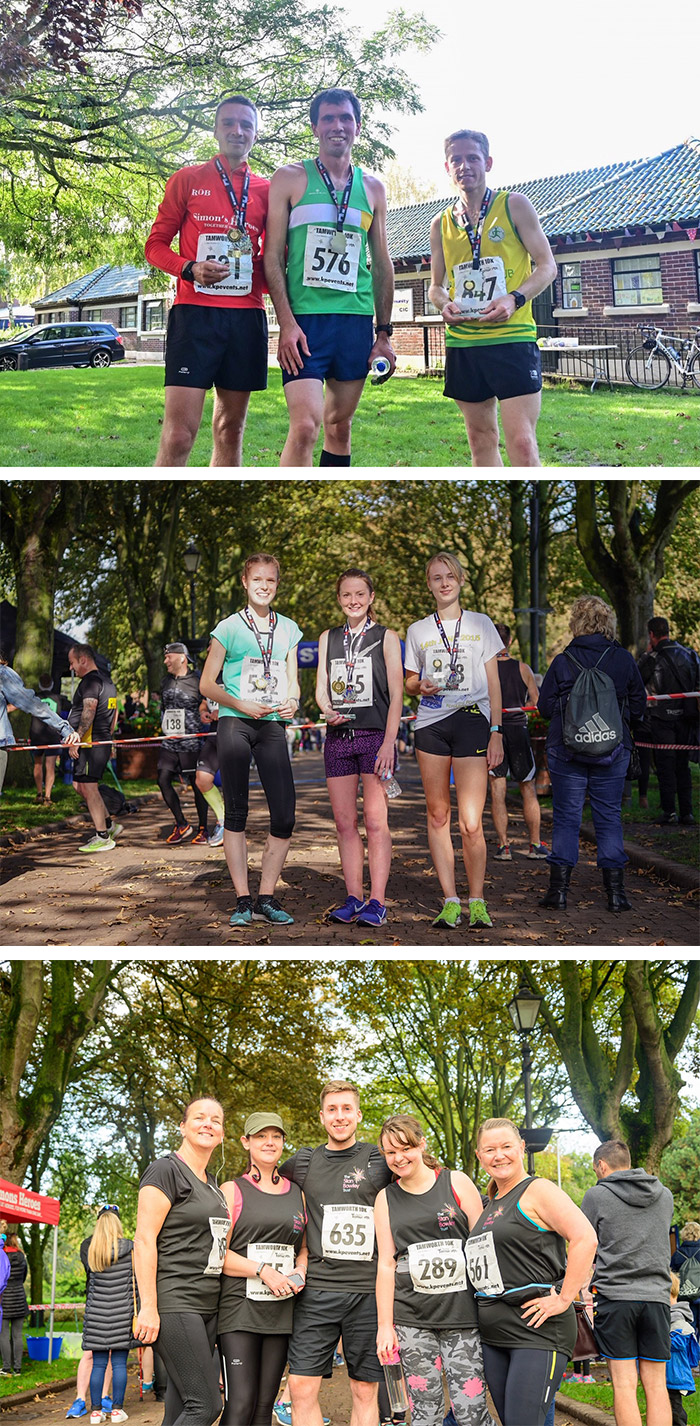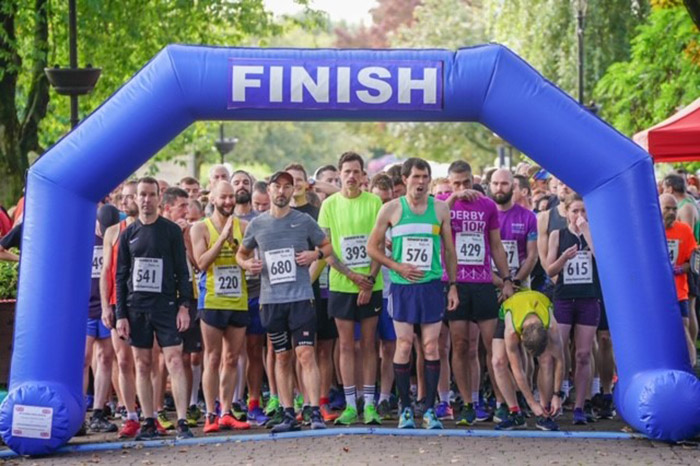 A special mention for our charity partner the Stan Bowley Trust and the fantastic show by their race team, and also Tamworth based good cause Simon's Heroes who celebrated their long association with the event with a massive turnout of runners and supporters (see photo below).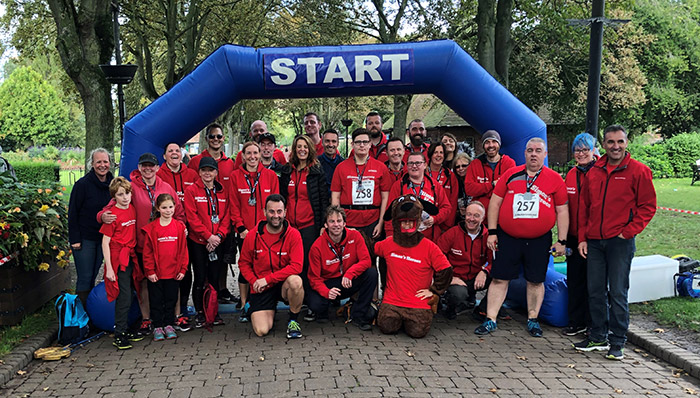 Paul and myself (Kevin) want to thank you our runners for all your support, understanding and then participation in the Tamworth 10k.

The past week has been very difficult with the weather and its effect on conditions in and around the town in general but Castle Grounds in particular, we tried to keep you guys fully up to speed and you repaid us big time with your fantastic appreciation and feedback. We really do appreciate it as we try to deliver high-quality and value for money events.

I also want to thank our marshals. They were all brilliant yesterday, we've never had so much positive feedback about our marshals as yesterday so thank you our friends from the Stan Bowley Trust and Lichfield Rugby Club plus our own friends and families. You all do a great job.

And our KP Events staff team (Angelo, Gary, Nick) who were out sweeping water from the large puddles and setting up in the rain from 6.30 am. And then clearing up post event so nobody would know we'd been on site.

And finally our friends at the Events Team at Tamworth Borough Council (Laura and Simon) and the Parks Dept staff, all so helpful and supportive.
And our new social media person Amie who only joined us the Wednesday before the race. She has been a real star!!

If we've forgotten anybody we're sorry, you were good too! Kevin