ENTRY IS NOW CLOSED WITH VERY LIMITED AVAILABILITY ON SUNDAY MORNING. IF YOUR RACE NUMBER HAS NOT TURNED UP BY SATURDAY PLEASE CONTACT PAUL ON 07947698147.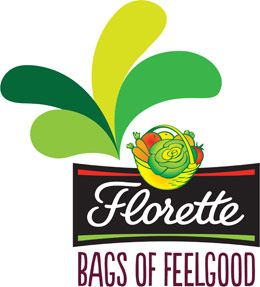 DATE: SUNDAY 15th March 2015
START TIME: 10.30am
VENUE: Fradley Village, near Lichfield, Staffordshire
10k ENTRY FEE: £16 Club Runner / £18 Non-Club Runner
There's also a 2k Junior event, see below
Entry on the day is £1 extra
INSURANCE: Full public liability cover
MEDALS: To all finishers
TROPHIES: To first 3 men, first 3 ladies
The Florette Fradley 10K is a popular run and attracts around 1,000 entrants each year. Covering flat, country roads, its a great event for beginners and pros alike. The Fradley 10k has previously been nominated in the national Running Awards for the Best 10k Race.
Headline sponsors Florette UK, the bagged salad specialists, will also be entering a team into the race, with preparation for 'Team Florette' already well underway.
Niki Webster, marketing manager at Florette, comments: "This year's event is set to be bigger and better than ever and 'Team Florette' is already looking forward to joining local runners on the start line. We encourage anybody who has ever thought about joining in to enter this feel good event!"
Kevin Wilson of KP Events adds: "The dedication and enthusiasm of the local community is what makes this 10k run such a special event and year after year, there's a real buzz around the course. We look forward to seeing 'Team Florette' and our other local runners in action on the day."
STILL WAITING FOR YOUR RACE NUMBER/CHIP?
If YES than it is possible that our friends at Post Office have decided that the envelopes we use and/or the numbers inside together make the package oversized and you may get one of those 'please collect your package from the sorting office' notices and when you collect it they'll hit you with a £1.06 fee to collect it. We know of one person this has happened to but BEWARE! We have done nothing different, same numbers same envelopes!! If it does happen and you have to pay extra bring proof that you have paid on the day and we will reimburse you!!
Junior 2k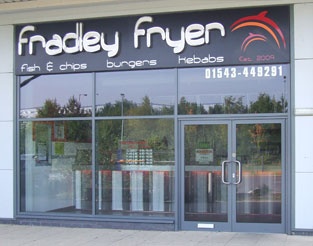 Back for 2015 is the Fradley Fryer Junior 2K. The Fradley Fryer takeaway prides itself on its healthy options menu and proprietor Mike Pitsillidis is happy to be involved: "We just love to support local events and the junior 2k is all about youngsters having fun and staying active which we are happy to promote". The Fradley Fryer is at Unit 9 The Stirling Centre, Tye Road, Fradley. You can register your interest in the 2k by emailing philsmith432@hotmail.com, the cost is £3 per runner payable on the day.
TEAM FLORETTE READY TO GO
Fradley 10k sponsors Florette have assembled their biggest ever group of over 20 people in TEAM FLORETTE for this Sunday's race. They have been meeting every Monday lunchtime since Christmas in Fradley Village Hall to prepare with Personal Trainer Sarah Janes who is very proud of their progress: "The guys and gals from Florette have been great, must be all that bagged salad that's given them the energy".