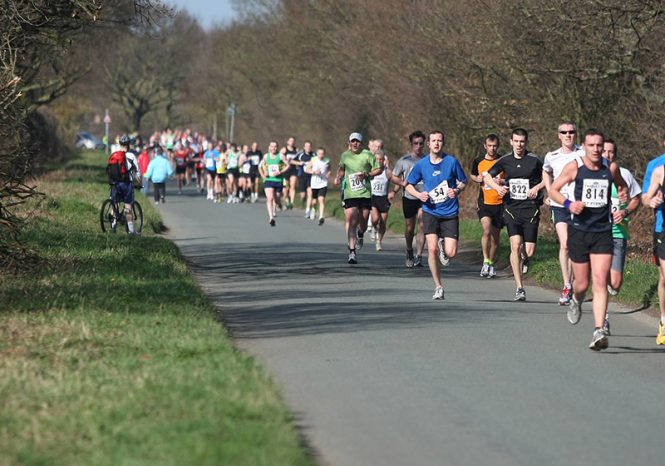 Existing registrations will be automatically transferred to this new date.
Unfortunately, due to the continued risks of Covid-19 we have had to reschule the Florette Fradley 10k from the 7th March 2021 to Sunday the 4th July 2021. Anyone previously registered will automatically see that registration transferred to the new date. Covid-19 has had a significant impact on everyone, especially those in the events industry and charities who rely on donations from events such as these, so we hope you'll support the new event date and help us make the event bigger and better than ever.
The Florette Fradley 10K is a popular run and attracts around 1,000 entrants each year. Covering flat, country roads, it's a great event for beginners and pros alike. The Fradley 10k has previously been nominated in the National Running Awards for the best 10k race for personal best times.
Event starts: in 2 months, 14 days, 5 hours, 38 minutes, 55 seconds.
DATE: SUNDAY 4th July 2021
START TIME: 10.30am
VENUE: Fradley Village, near Lichfield, Staffordshire
INSURANCE: Full public liability cover
MEDALS: To all finishers
TROPHIES: To first 3 men, first 3 ladies
Post code Start Line is WS13 8NL
CHANGES TO CAR PARKING ARRANGEMENTS
For the first time since it started 21 years ago, there will be NO PARKING in the usual farmer's field in Church Lane in the village. This is due to unprecedented rainfall in 2020.
We are encouraging runners and friends/family to car share or arrange to be dropped off at Fradley Village Hall.
If you need to park, then please now exit the A38 at the Fradley park junction, and follow our signs to either Continental, Lancaster Rd WS13 8RY or Richard Winterton Auctioneers, Wood End Lane WS13 8NF.
Both of these car parks are just over one mile from the race start line. Here we will have the staff to assist you with parking and four mini coaches to convey you to the start line, and then back to your vehicle after the race.
The first bus will leave at 8.30am and the last bus will leave at 10am. Runners friends and family can walk to the start using the clearly signed walking route. This should take 10-15 minutes.
Parking in Fradley Village itself is to be avoided and there will be "NO PARKING" signs and cones in place at various points on or near the race route. We appreciate that this is a change in the usual arrangements.
If you have any enquires please contact race director Paul at paul@kpevents.net
Race times will be available soon after the race finishes at www.stuweb.com.
Official photographs will be available soon after the event at www.mickhall-photos.com