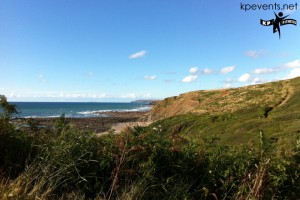 RUNNING TRAINING CAMP
WHERE: Northshore Hostel, Bude, North Cornwall
WHEN: Saturday 15th February to Tuesday 18th February 2014
PRICE: £350, which includes travel, 3 nights' accommodation, meals, training, advice, workshops, activities, massage. (See below for details)
Coached by Phil Clamp. Tipton Harriers (Current GB international V40 1500m)
ENTRY: You can ENTER ONLINE HERE
Event starts in 2 months, 5 days, 16 hours, 59 minutes, 37 seconds
This is a chance to get away from it all and concentrate purely on your fitness and running. Share 3 nights with other like minded runners and be coached by an international athlete. All inclusive residential course in the beautiful surroundings of Bude in Cornwall.
Your coach, Phil Clamp, is currently an active athlete; he has run at County, Regional and GB International levels as an veteran 1500M and cross country athlete. He also coaches GB Cross country and 5000m track athlete Thomas Humphries. Phil is a fitness professional with an athletics coaching badge and has 12 years experience teaching sports and exercise related topics.
Northshore Hostel will provide a base and accommodation for 3 nights. We will be offering a self-catering facility with the opportunity to get to know more about the nutritional and dietary options that best meet the needs of a runner. You can contribute to the preparation and delivery of meals and snacks, as well as hydration needs.
The itinerary has a variety of running options: beach running, cliff path running, coastal pathway running, canal towpath and road running. There will also be workshops and seminar options in the evenings as well as time to chill out and relax and get to know Phil and the team. (more…)