Archive for
July, 2011
GILES HATRICK AT THE LICHFIELD DASH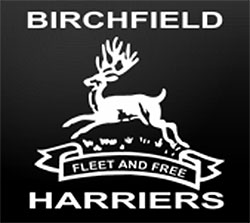 One of the UK's top junior athletes Elliot Giles of Birchfield Harriers won a thrilling Salts Techstep Lichfield Dash today in Lichfield just catching 2010 Dash champion James Whitehouse (also of Birchfield Harriers) virtually on the line to snatch the coveted Dash Trophy.
Giles is one of the UK's top 20 U20 800m runners in the UK this year and big things are predicted of him. He was full of praise for the event and how special he felt the win was for him:

Here is the timetable for Saturday morning's Lichfield Cathedral Dash events
As you can see there are some junior races which you can register your children for, so bring the family along in their running shoes and join in the fun. All you need to do is be ready to register them in the marquee in front of the West wing of Lichfield Cathedral 20 minutes before the race(s) of choice. We look forward to seeing you there.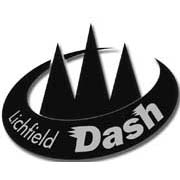 10.00am Junior Sprint Series (100m) sponsored by McDonalds
£2 per child per race, races for 8-15 year olds
10.30am Junior 400m Series (1 lap) sponsored by Alpha Sports
£2 per child per race, races for 8-15 year olds
11.00am The KP Fitness Junior Dash (16 years and under)
Entry via invitation only

Lord Puttnam receives a magnificent Arthur Price cutlery gift set and also thanks for the inspiration for The Lichfield Cathedral Dash.
Lord Puttnam visited the city today (Monday 11th July) to present the inaugural Lichfield Lecture. The Chariots of Fire producer also received a presentation from Kevin Wilson who was inspired by the Labour Peer's work.
A scene in Chariots of Fire, a race around The Quadrangle at Trinity College, Cambridge was the inspiration for Kevin to create the Lichfield Cathedral Dash – a 430m race around the Cathedral in the time it takes for the bells to chime 12 noon.
The Dash, now in its 13th year, and which this year takes place on Saturday 16th July, is one of the UK's most unusual sporting events and when Kevin heard of Lord Puttnam's visit he arranged to meet the man who inspired him, and asked Simon Price, Chief Executive of local firm Arthur Price cutlery to produce a magnificent gift to commemorate his visit to the city.